Google Conference Interrupted By 'Killer Robots' Protest
Google's biggest event of the year was interrupted yesterday by a protester who wished to raise concern over the development of autonomous robots, a movement Google is now deeply engaged with.



The protester, seen in the photograph below and heard in the video above, stood up at the I/O 2014 developers conference in San Francisco and shouted toward the stage "You all work for a totalitarian company that builds machines that kill people!"

At the time, Google's senior VP of technical infrastructure Urs Hölze was delivering a keynote speech on the latest version of the Android software.

"You know that's true," the protester added, before being dragged out of the Moscone Center venue by security.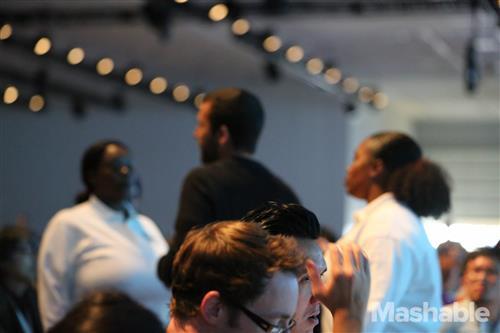 [...]

Read the full article at: infowars.com




---
Scientists: Robots Could be Programmed to Kill You 'For the Greater Good'
Google buys military robotics company Boston Dynamics, eighth robotics firm bought in past 6 months
'Killer robots' to be debated at UN