Google Street View Shows NAACP Bombing a Hoax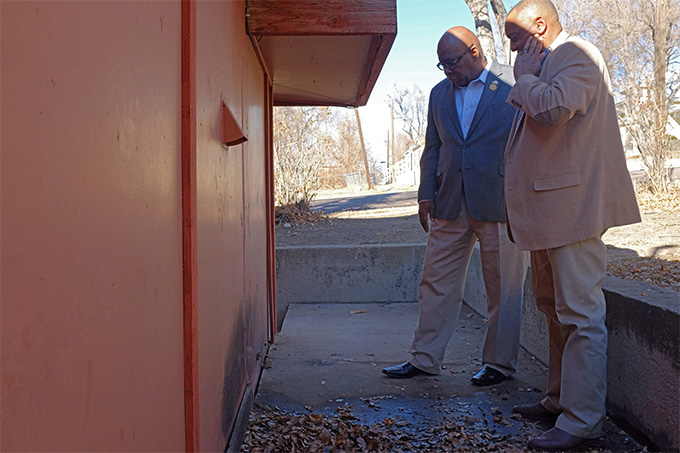 Caught in the act: NAACP passing off old soot marks as new in 'bomb' hoax

NAACP Colorado Chapter President Henry D. Allen Jr. has been caught in the act of passing off old soot marks as new damage from the recent 'explosion' at the Colorado Springs chapter headquarters.

Although Gotnews.com has previously remarked on the minimal damage as reported by the mainstream media, we new have evidence even that is a hoax as we first reported with the help of former NYPD cop and Gotnews.com contributor John Cardillo.

Said to have taken place January 6th 2015, Google maps street view clearly show the same soot marks in the same location in September of last year (2014).

It might be wise for the agents of the Colorado Springs FBI to start looking for the passing vehicle that backfired as the suspect in the 'NAACP Bombing.'

We would start with convicted accessory to murder and NAACP leader Gary Flakes if we were running the investigation.

The resolution is bad but there's clearly a burn on the side of the building in September 2014.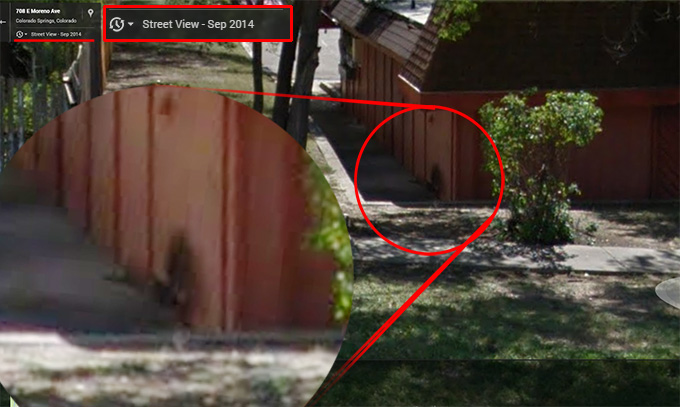 Link to Google street view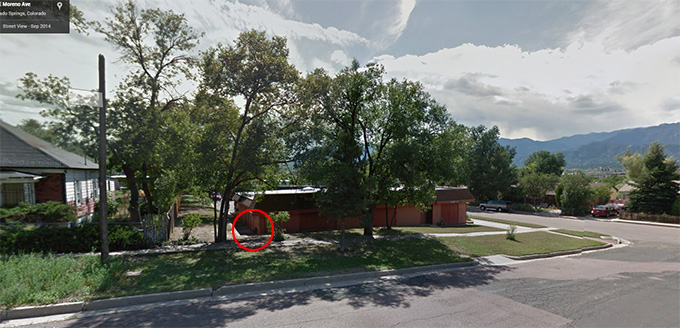 The New York Times was taken in by the fraud.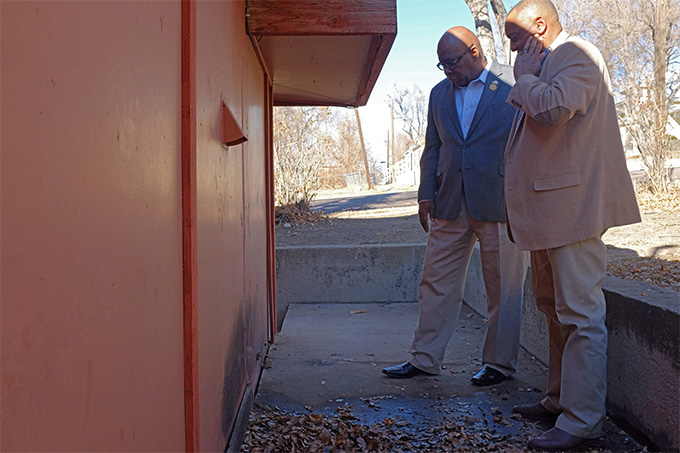 NYT writes: Henry D. Allen Jr., president of the Colorado Springs chapter of the N.A.A.C.P., left, showed James Simmons, a fellow member, the site of the bombing on the side of the building.



So was the Associated Press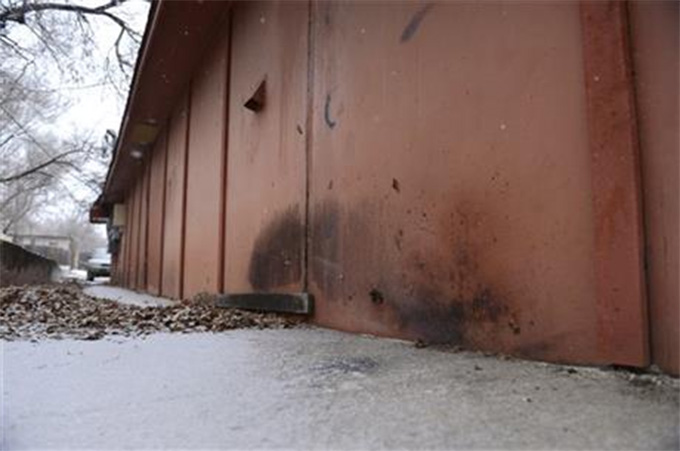 AP writes: This Jan. 6, 2015 photo shows at the bottom right the char marks from a device detonated Tuesday along the northeast corner of a building occupied by a barber shop near the Colorado Springs chapter of the NAACP in Colorado Springs, Colo. Chapter President Henry Allen Jr. told The Colorado Springs Gazette the blast was strong enough to knock items off the walls.



And PBS Newshour.


Media largely silent on explosion outside of NAACP building earlier this week http://t.co/suBQwB6aUM via @NewsHour #NAACPBombing

— Antonio French (@AntonioFrench) January 8, 2015



And the Southern Poverty Law Center.


Just Because No One Died in the #NAACPBombing Doesn't Mean the Media Should Ignore It http://t.co/jrGdjmiwXs pic.twitter.com/5H4AmpT6t6

— SPLC (@splcenter) January 9, 2015



But the truth didn't fit their agenda.

Source: gotnews.com

More:


Victim hierarchy produce more and more False Flag hate crimes, such as this:


NAACP President Visits Colorado Springs Chapter After Bombing