Hemp For Victory! (Over Aging)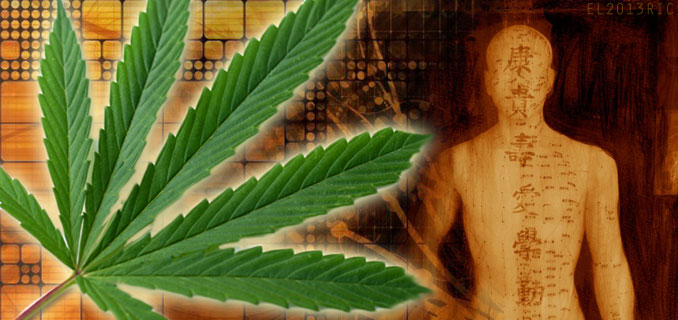 Morris Johnson isn't your typical longevity researcher, if such a thing can be claimed to exist. Johnson doesn't have the usual alphabet soup of accreditations following his name, but a childhood epiphany drives his interest in the mastery of human mortality.

While much has been made of the nutritional value of hemp in the past few years, Johnson, a Saskatchewan hemp farmer and chief technical officer of Canada's Lifespan Pharma, Inc., believes that the plant has rare properties that can dramatically increase the lifespan of humans. His work with Hemp for Horses is the first step in providing a scientific basis for eventual human clinical trials.

I spoke with Johnson recently about longevity, hemp and salad dressing, as well as the hurdles faced by the plant's proponents in the scientific community and the biases and stigma that flourish within it.

h+: What is so great about hemp?

MORRIS JOHNSON: It is one of the superfoods supplying a cornucopia of oils, proteins, fiber and phytonutrients. Nutritional density is a key aspect. As you consume your basic proteins and carbohydrates and oils, you want a food that also delivers nutritional supplementation in both quality and quantity. Hemp has gamma-linolenic acid, arginine, caryophyllene, functional terpenes, cannabidiol in high enough concentrations to accomplish anti-aging functions as detailed in scientific papers.

h+: How did you first get involved with hemp and longevity?

MJ: When I was three years old I said out loud to myself, "I will never die." I remember where I was, that I was drawing some pictures, and that the thought just came to me. That moment has influenced everything I have done in the succeeding 51 years.

Over the years, aspects of science that contributed to potential healthspan extension became more clear with every new paper I read. When hemp became a legal crop to grow in Canada, I researched the chemistry and found that unique compounds found in hemp fit the niche of anti-aging compounds, with a high potential to bridge the gap between what we have easily available today to keep us vital and healthy and to be a good candidate to make the leading edge technologies work to their best in the future.

h+: Why use horses for tests?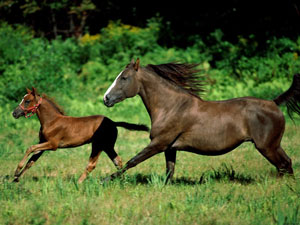 MJ: Two reasons. Horse owners with high-value performance horses have a history of looking for and applying new ways to keep their highly stressed animals healthy and fit to show and breed. They are not averse to spending money on their horses so long as they see results in a reasonable period of time. They have experience with many supplements and understand how to administer and evaluate the results. They take better care of their horses than many ordinary people do to themselves and their children. If regulators question their supplement choices, they usually tell the regulators to mind their own business and bother somebody who really cares. Secondly, I had a close business relationship with a horse breeder who sold supplies and products to the equine industry. Thus Hemp For Horses (See Resources) was formed.

h+: What's the process of getting approval for clinical human trials in Canada?

MJ: We plan to work with leaders in the research community like the University of Saskatchewan's "Research Group on Aging" to proceed from study design to publication. Initial focus however is in the U.S., where DSHEA regulations foster an open market for our hemp-based compounded formulations. Proceeding under the guidance of a "Clinical Research Compliance Manual," we will fund product-specific trials focused on positioning hemp in combination with other industry accepted anti-aging supplements and verify the findings, then publish in recognized journals.

h+: I'm confused by your statement that DSHEA regulations foster an open market when hemp production is banned.

MJ: In a nutshell: You can't grow hemp in the United States in any meaningful way that would be commercially feasible. But you can import hemp from any jurisdiction that allows it to be grown and processed. So long as the THC (if any) is documented by an accredited lab and all supporting documents are presented to the appropriate gatekeepers, it is permitted to be freely moved, manufactured and sold in the USA. This is exactly what I have done.

h+: Is there a stigma regarding hemp in the research community?

MJ: Absolutely. Many researchers would rather create analog proprietary molecules that are divorced from the image of a marijuana leaf. The marijuana industry uses the term hemp indiscriminately and smears hemp with the image of being a mind-altering drug… sort of like low-quality marijuana.

[...]

Read the full article at: hplusmagazine.com





---
Tune into Red Ice Radio:
Rick Simpson - Hour 1 - Hemp Oil Cancer Cure
Jeffrey Smith - Seeds of Deception & The Danger of Genetically Engineered Foods
Dr. Andrew Saul - The War on Vitamins & Nutrition
Rupert Sheldrake - The Science Delusion
Gregg Braden - Crisis in Thinking & False Assumptions of an Incomplete Science
Aaron Franz - Transhuman Fundamentalism