Hermit Crab Species Found Alive for First Time
A recent submarine dive turned up a species of hermit crab that was previously only known through dead, dried specimens procured more than a century ago.

The sub collected a few of the animals, known as Pylopagurus discoidalis, from the Caribbean and brought them back to an aquarium, where they were photographed. These are the first pictures of the live animals ever taken, said Rafael Lemaitre, a research zoologist at the Smithsonian Institute's National Museum of Natural History.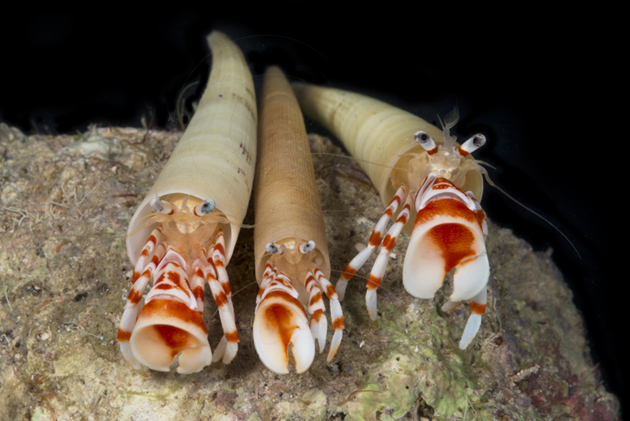 These three hermit crabs, affectionately called "The Three Amigos" (in reference to the movie starring Steve Martin, Chevy Chase and Martin Short), use tusk shells for housing.


Like other hermit crabs, these make their living in shells produced by other animals, mainly mollusks, Lemaitre told OurAmazingPlanet in an email. They must choose carefully, however, to find a shell that fits their tube-shaped body. The most striking feature of the animal is its chelae, a shield-shaped appendage that allows it to firmly seal its shell when alarmed, Lemaitre said. The other end of the shell can also be sealed by the hermit crab with the tail-like end of its body.

The animals were collected at a depth of 50 to 100 meters (164 to 328 feet) by a craft called the Curasub, just off the coast of the Caribbean island of Curaçao.

[...]

Read the full article at: livescience.com