Holmes to Face Death Penalty in Shooting


Prosecutors will seek the death penalty for James Holmes, who has been accused of committing 12 first degree murders and scores of other crimes in a mass shooting at a movie theater near Denver in July.

"For James Eagan Holmes, justice is death," District Attorney George Brauchler said at a court hearing Monday.

The decision immediately prompted a delay in the trial, which had been set for August but is now scheduled to start next year. Prosecutors acknowledged in court Monday that a death-penalty case involves extra time for such matters as interviewing potential jurors about their position on capital punishment.

Mr. Holmes's defense team said it would need months to prepare. "They are trying to execute our client," Tamara Brady, one of Mr. Holmes's public defenders, said in court. "We will do what we need to do to defend his life."

Judge William Sylvester, who had been hearing the case since the shootings in Aurora, Colo., has entered a not-guilty plea for Mr. Holmes, but his lawyers have said they are considering an insanity defense.

Judge Sylvester said Monday that his duties as a chief district judge made it impossible for him to continue presiding now that "a final resolution of this case is now likely years away."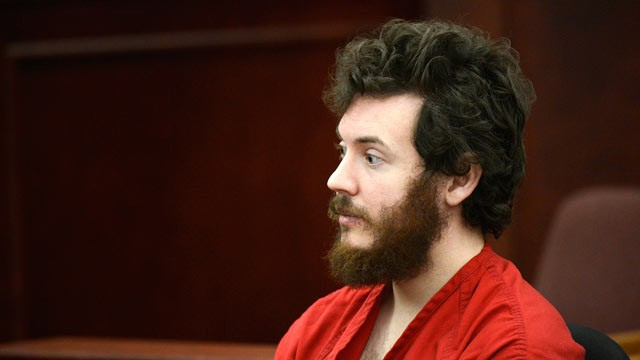 The same "very present" and attentive look we've gotten used to see on Holmes.
James Holmes Appears In Court -- Has He Been Forcibly Drugged?