Home: Watch a Movie, Save the Earth?
HOME



Synopsis
In 200,000 years on Earth, humanity has upset the balance of the planet, established by nearly four billion years of evolution. The price to pay is high, but it is too late to be a pessimist: humanity has barely ten years to reverse the trend, become aware of the full extent of its spoliation of the Earth's riches and change its patterns of consumption.

"We are living in exceptional times. Scientists tell us that we have 10 years to change the way we live, avert the depletion of natural resources and the catastrophic evolution of the Earth's climate.

The stakes are high for us and our children. Everyone should take part in the effort, and HOME has been conceived to take a message of mobilization out to every human being.

For this purpose, HOME needs to be free. A patron, the PPR Group, made this possible. EuropaCorp, the distributor, also pledged not to make any profit because Home is a non-profit film.

HOME has been made for you : share it! And act for the planet.

Yann Arthus-Bertrand"



http://www.youtube.com/homeproject Link: "Home"


---


World Environment Day: Watch a Movie, Save the Earth?

Article from: SierraClub.Typepad.com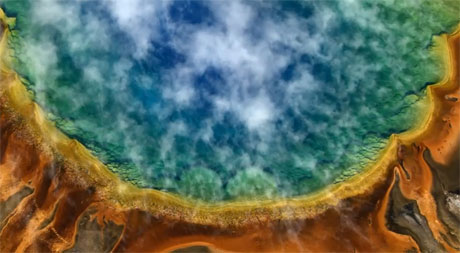 "Normally, for an event like World Environment Day, we'd advise actually heading into the environment over staring at a screen. But photographer and activist Yann Arthus-Bertrand's documentary Home debuts today. Created with the goal of inspiring action, it makes for a good starting point. Catch it at 9 p.m. tonight on the National Geographic Channel.

Arthus-Bertrand, famous for his aerial-photograph book, Earth From Above, uses aerial video to tell the story of our planet from its birth to present day. To illustrate the force of mankind's impact, imgages of sprawling urban housing, massive parking lots, and farmers spraying crops juxtapose with hypnotic images of the earth's ancient, natural processes. The concepts are not new -- but the change of perspective is striking, and perhaps enough to enhance understanding and appreciation of our current situation.

"In 200,000 years on earth, humanity has upset the balance of the planet," says the film's website. "The price to pay is high, but it's too late to be a pessimist."

The film has a simple message: This is our home, here's what we've done to it, and now is the time to act. To that end, Home's producers, who describe it not as a movie but as "a major event," are releasing the film on the UN's World Environment Day. In addition to being on TV, Home will screen in open-air venues and cinemas worldwide today -- click here to find the location nearest to you, or watch it on Youtube. And, thanks to the PPR Group's financial support, the film screens for little or no cost to the viewer.

--Jamie Hansen"


---


Movie Review: Home

Article from: TheParticleQ

"Home might be one of few movies you can watch on YouTube without the risk of landing yourself a fine/jail term. It's a non-profit movie released worldwide on the UN-appointed World Environment Day (5 June every year) so audiences can soak in its urgent environmental message free-of-charge. It is also perhaps due to its non-profit nature that Home lacks severely in effort and expertise, documentary-wise. As interesting as a screen saver with an uninspired script and preachy, emotionless narration (by Glenn Close, who voices Mona Simpson, no less!), Home comes across self-righteous, chastising the human race for being a thorn in Mother Nature's side. The latter may be the case, but let's just say no one really responds well to a talking-down – a lecture that could so easily be turned into something informative and interesting in the hands of someone like David Attenborough.

Where appropriate, the movie also slides by on vague details, bordering on being incomplete, or just outright inaccurate. It paints carbon dioxide like a villain, and global warming like a crisis, when really, global warming is a natural occurrence that humans are speeding up due to their excessive usage of Earth's depleting resources.

Consider the following sentences, "The system that controls our climate has been severely disrupted. The elements on which it relies have been disrupted." That's two 'disrupted's used consecutively! That's not the only flaw with the horridly uninspired script – figures and theories fly off the voiceover so often, it's completely fine to listen to the commentary without watching the film (which did I mention, was very screen saver-like). The video doesn't tell the story – the voiceover does. I guess this is no surprise coming from a writer and a director who have no other writing and directing experience respectively – it simply isn't sincere for something we're supposed to take seriously. Sure, the visuals are good even when majority of them have been filmed from helicopters (Home has one of the most bird-eye-view shots in any movie), but the way it's been put together feels like someone just stuck a pin in a balloon.

Despite its good intentions, Home also has a tendency to point fingers. Yes, we humans have contributed to global warming with our careless attitude and intensive industrialisation/deforestation. Yes, we've wiped out hundreds of plant species in exchange for single-species plantations. WE GET IT, NOW MOVE ON. And for God's sake don't start every sentence with "We humans have…" WE KNOW we're the problem, and that's why you're making this film to slap at our ignorance, okay?

Another major gripe I had with the "documentary" were the unrelatable figures used to quantify some point or another. Thirteen hundred acres of land means nothing to an average person; why not put it across visually, say, "equivalent to six football fields", etc? Why not turn an impersonal digit, another meaningless number, to something visually relatable?

All of the movie's flaws may fly over the heads of an average moviegoer, but it's entirely unconvincing and uninvolving to those who're frequent viewers of nature/wildlife documentaries (me). Environmental propaganda may be well-meaning, but Home makes it a priority to be ineffective in provoking a reaction.

--Wez"


---




'Home' documentary a risk for Gucci parent PPR


Article from: YahooNews.com



"A new film about human excess and its impact on Earth's fragile ecosystem debuts Friday, marking an unusual risk for its financial backer, one of the planet's biggest retailing conglomerates, France's PPR SA.

PPR, the maker of Gucci leather handbags and Puma shoes, paid 10 million euros of the 12-million-euro production budget to create "Home," a documentary that will debut in 127 countries on June 5, World Environmental Day.

In it, filmmaker Yann Arthus-Bertrand mixes stunningly beautiful natural landscapes with a critical monologue about human consumption, along with aerial footage of our destructive footprint on the planet.

His eye swerves from the African plains to a sea of plastic-topped vegetable greenhouses in Spain and "concentration camp-style cattle farms" where the narrator says "not a blade of grass grows."

Oil-rich and development-crazy Dubai gets a special mention as a "new beacon for all the world's money" and is criticized for having endless sun but no solar-powered electricity.

"Nothing seems further removed from nature than Dubai," the narrator states. "Although nothing depends on nature more than Dubai. We haven't understood that we're depleting what nature provides."
Laurent Claquin, senior vice president of corporate social and environmental responsibility at PPR, said the company took a chance on the film.

"It's true we're putting ourselves at risk in a way," said "We're not perfect yet. We're never going to be perfect. But we have a duty to act."
PPR co-financed the production with French public broadcaster France 2 and the Qatar Foundation.

PPR Chief Executive Francois-Henri Pinault, whose family controls the company, insisted the film be given away for free to distributors. As a result, it is being shown at discounted rates in some theaters, for free in open-air screenings, on YouTube and 80 TV channels, and sold, sometimes at a discount, on DVDs around the world.

In May, Pinault told a press conference: "This film commits us not to consume less, but to consume differently."

The film is narrated in English by Glenn Close, in Spanish by Salma Hayek — also Pinault's wife — and in 15 other languages.

In the United States, the film will be run on the National Geographic Channel at 9 p.m. Friday Eastern and Pacific time and be released on home video by News Corp.'s 20th Century Fox.

National Geographic Channel spokesman Russell Howard said the network will run ads and collect revenue during the screening, but it bumped programming on its popular Friday night when it usually reaches about 3 million people.

"This is no bonanza for us," he said. "It's really an opportunity to be part of the global effort."

David Bixler, a senior vice president of acquisitions at 20th Century Fox Home Entertainment, said he expects the film to sell more than 100,000 units, including through digital downloads on such places as Amazon.com.

It is selling at regular prices that coincide with a suggested retail price of $19.98 on DVD.

Fifteen percent of the studio's profits will go to Conservation International.
"I don't think we're looking to make a lot of money," he said. "We're looking to make a statement.""

--RYAN NAKASHIMA, AP Business Writer"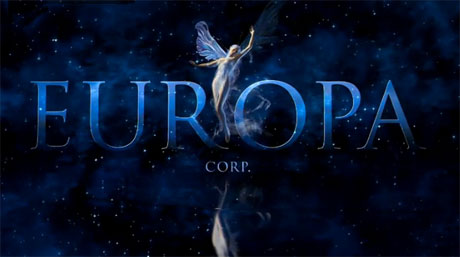 A.j. Bruno - Living Outside the New World Order Grid
Edmund Marriage - Origins of Farming, Genetic Interference, Climate & Cyclical Catastrophe
Marcus Allen - Crystal Skulls, Global Catastrophy, Collective Amnesia & Global Warming
Jerry E. Smith - The "Green" Conspiracy
Michael Coffman - Global Warming Science
Michael Coffman - Global Governance