How Obama administration arms police to the teeth with battlefield weapons
The Pentagon has an awful lot of leftovers, but luckily for law enforcement agencies across the United States they aren't going to waste.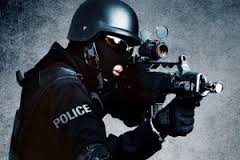 Millions of dollars' worth of military gear is distributed to local police forces on an annual basis, and these regular exchanges are occurring from coast to coast in towns and cities that are hardly considered epicenters of violent crime, let alone on par with the foreign warzones where these hand-me-downs — machine guns, armored cars and other made-for-battle items — were originally intended to be used.

Over the weekend, the New York Times took a look at some staggering statistics concerning a Congress-created military-transfer program in which items in the Department of Defense's massive inventory are routinely supplied to small-town police departments for free.

The program is far from new — it dates back to the early 90s, the Times acknowledged — and has been investigated by RT in the past more than once. New data from the Pentagon that has been provided to the paper offers an updated look, however, revealing the actual extent to which heavy-duty war supplies are shipped today to small police departments where one might not normally expect a camouflaged mine detector or silenced machine gun to be needed.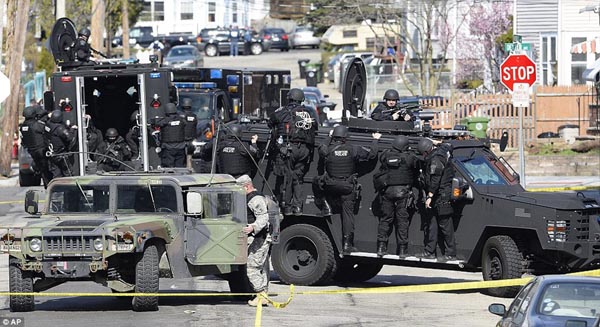 Since 2006, a total of 432 Mine-Resistant Ambush Protected armored vehicles, or MPRAPs, have been handed out by the feds to state and local law enforcement agencies in most of the 50 states. Usually costing close to a million dollar apiece, those vehicles were intended for battle in the likes of Afghanistan and Iraq. With those operations largely over, though, a surplus of like-new, barely used MRAPs have been handed out by the hundreds to police departments desiring an armored multi-ton vehicle equipped to withstand a serious shelling.

[...]

Read the full article at: rt.com




---
DHS Creates New Fusion Centers, Taking Control of Local Police
University Gets Armored Fighting Vehicle: "Specifically Designed for Asymmetric Warfare"