Ibragim Todashev's girlfriend held in solitary, silenced by FBI
the suspicious and alarming case of Ibrahim Todashev since his violent death at the hands of the FBI (the same FBI who are carrying out the conflict-of-interest investigation and blocking his autopsy report).

Now it seems that all leads continue to be silenced.

The Boston Globe reports on the outrageous developments...

---
Todashev's girlfriend in custody again in Florida
By Wesley Lowery | TheBostonGlobe

The former live-in girlfriend of Ibragim Todashev is in federal custody in Florida, detained for speaking to members of the news media, says a civil rights organization that has monitored the Todashev case.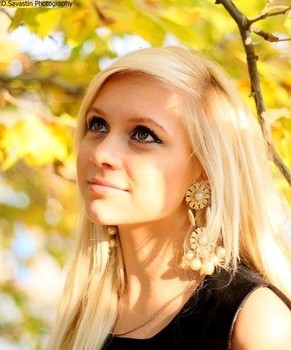 The Glades County Sheriff's Office in Florida confirmed that Tatiana Gruzdeva [left] is being held in the county jail at the order of US Immigration and Customs Enforcement.

ICE officials in both Florida and Washington, D.C., could not be reached for comment Tuesday due to the federal government shutdown.

"It's ridiculous," said Hassan Shilby, spokesman for the Council on American-Islamic Relations in Florida. "They're trying to teach her that if you speak out about injustice, they will make your life a living hell."

Gruzdeva, 19, has been told she will be deported back to Moldova for overstaying her visa, according to representatives from the Council on American-Islamic Relations who have spoken with her. This is the second time she has been threatened with deportation since Todashev was killed.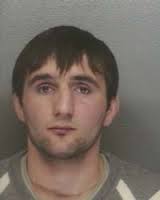 Todashev [right], a friend of accused Boston Marathon bomber Tamerlan Tsarnaev, was shot and killed by an FBI agent on May 22 after the agent and Massachusetts state troopers interrogated him at his Orlando apartment about the bombing and an unsolved 2011 triple homicide in Waltham.

Gruzdeva was detained earlier this year after accompanying Todashev to a voluntary interview with FBI agents just one week before he was killed.

On May 30, an immigration judge ordered Gruzdeva removed from the country because she had overstayed her visa. However, she was released in August and granted another year's stay in the United States.

According to the Council on American-Islamic Relations, Gruzdeva had an 11 a.m. meeting scheduled with immigration officials Tuesday to secure her work authorization.

But three FBI agents appeared at the meeting and took her into custody, according to the council.

"They told her 'You have been talking to the reporters . . . and you have been saying that Ibragim was a good guy'," according to notes from a phone conversation between Gruzdeva and a council attorney.

She was then told by immigration officials that her visa was expired and that she would be deported, according to the council.

"They literally told her: Because you have been speaking to reporters, we're going to lock you up," said Shilby, the council spokesman.

The arrest comes just two weeks after Gruzdeva gave her first interview since Todashev's killing to Boston magazine.

She later told the Globe that she was worried that the interview was a mistake and would anger federal authorities.

"I just thinking today about my interview for Boston magazine, and I realize it was my mistake," Gruzdeva told a Globe reporter on the day that the interview was published. "I don't want to have any problem with the FBI. I already had a lot. . . . It was the worst time in all my life. I just don't want to have more problem."

Law enforcement officials have leaked conflicting reports to reporters about the circumstances of Todashev's shooting. Some accounts allege that he attacked agents, but reports have differed over whether Todashev was armed. Some accounts say Todashev was about to write a confession implicating himself and Tsarnaev in the Waltham triple homicide.

The FBI has refused to comment on the reports and has ordered that Todashev's autopsy and all other medical records be sealed and has not issued a report on the shooting.

Article from: bostonglobe.com




---
Exerpt from Tatiana Grusdeva's interview with Susan Zalkind of Boston Daily:
[...]Gruzdeva told me that she and Todashev believed they were being followed by the FBI on their way to work or to visit friends. Todashev would point out cars that he believed were driven by FBI agents, she said.

One day, the FBI called Todashev back to their office again. Gruzdeva went with him and waited in the lobby, she said. That's when an agent she recognized approached her and asked to talk.

"And I already saw him a couple times so it was normal, so I told him, 'I'm waiting for Ibragim,'" she told me. "And he said, 'So what? It's just going to be a couple minutes. He knows about it.'" So she went with him to an office. Another agent joined them, she said. Then, she says, they questioned her for three hours.

"They asked me again and again about Ibragim and all this stuff. They asked me, 'Can you tell us when he will do something?' I said, 'No! I can't!' Because he wasn't doing anything, and I didn't know anything. And they said, 'Oh, really? So why don't we call immigration.'"

[...]

On May 22, Gruzdeva said, she was transferred from immigration jail to a cell in Glades County Jail in Moore Haven, Florida. There, she said, she was placed in solitary confinement.

"I thought I would be released, because I don't have any crime, I don't have any charges, I was clear," she said. She asked why she had been moved. "And they just said, "Oh we cannot tell you, we'll tell you tomorrow in the morning."

She did not know it yet, but that was the day Todashev had been fatally shot by the FBI.

The next morning, she said, immigration officers and "other officers" came to her cell.

"They said, 'He's dead.'

"I said, 'That's not true. I just saw him a couple days ago and I talked with him yesterday. He cannot be dead.'

"They said, 'He died yesterday.'

"I said, 'No! I just talked with him.'

"They said, 'We have a paper, and it says that he's dead, and you can make a phone call.'"

She called her friend Husain, the one who had introduced them. He told her it was true: Todashev was dead.

"And I'm screaming. I have panic attack. I realize, I realize, he is really dead." As she told me the story on the phone, she began to weep.

"And everything is flush in my heart, my heart was broken, because me and Ibragim we had a plan, we had a plan to be together, we had a plan to have a family. Yes we were different, we had a different culture, different religion, but it was ok, he tell me, everything will be ok, we'll all figure it out. But he want to be with me and I want to be with him, we had a plan to have children and everything. And now, he's not here and we're not going to be together anymore."

She said she was so distraught that she was given a sedative.

Gruzdeva was kept in solitary confinement for four more days, she said, before being placed in a women's dormitory at the same prison.
---
READ:
2 Agents From Team Involved in Tsarnaev's Arrest Fall Out of Helicopter and Die