"'Illegal we do immediately; unconstitutional takes a little longer": Kissinger in new mass WikiLeaks document release
WikiLeaks has published the 'Kissinger Cables': its largest public release of documents in nearly a year, totaling some 1.7 million classified files, including information on the US's secret diplomatic history.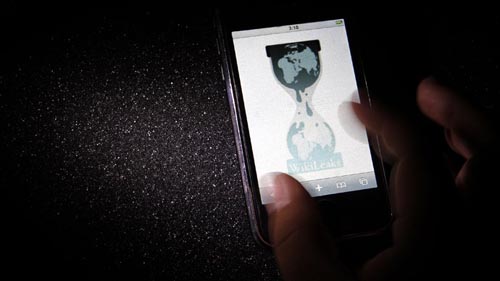 A variety of files have been collected and collated, including from congressional correspondence, intelligence reports, and cables.

Julian Assange, who heads the organization, told the Press Association that the documents were illustrative of the "vast range and scope" of global US influence. He is to present and mark the release of the documents on Monday in a mass-press conference.

Assange is currently residing at the Ecuadorian Embassy in London, under the threat of arrest if he leaves.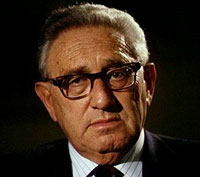 Former US Secretary of State Henry Kissinger is quoted as saying, "Before the Freedom of Information Act, I used to say at meetings, 'The illegal we do immediately; the unconstitutional takes a little longer'," during a 1975 conversation which included a Turkish and Cypriot official.

Among the other information released is the revelation that that the Vatican may have collaborated with the US in supporting the Pinochet coup in Chile, which saw in a regime of bloodshed and disappearances.

In a cable dated 18 October 1973, it is stated that "Archbishop [Giovanni] Benelli, Vatican Deputy Secretary of State, expressed to illing [sic] his and Pope's grave concern over successful international leftist campaign to misconstrue completely realities of Chilean situation."

The events which preceded Pinochet's 17-year dictatorship were dismissed as overblown.

"Bellini labeled exaggerated coverage of events as possibly greatest success of Communist propaganda, and highlighted fact that even moderate and conservative circles seem quite disposed to believe grossest lies about Chilean Junta's excesses."

It went on to admit that there had been bloodshed during what they labeled 'mopping up' procedures in Chile, but followed it up with the statement that the Junta was making 'every effort' to return the situation to normal.

Documents had previously come to light about US involvement in the bloody Chilean coup. One CIA document released in a 2003 book of collected works stated "It is firm and continuing policy that Allende be overthrown by a coup…it is imperative that these actions be implemented clandestinely and securely so that the USG [US government] and American hand be well hidden."

The WikiLeaks releases additionally suggest that former Indian Prime Minister, Rajiv Ghandi, worked as a negotiator for Swedish company Saab-Scania, which was trying to sell its Viggen fighter aircraft to Chile in the 1970s.

The documents are comprised of the 250,000 leaked state department memos made previously available through the 'Cablegate' release, alongside the new 1.7 million US State Department files from Kissinger's time in the SoS position, from 1973-1976.

Although the 1.7 million had been officially declassified, and accessible through the National Archives and Records Agency, members of the WikiLeaks team consider their importance to be too significant for them to stay subtly tucked away.

"The Kissinger Cables provides unparalleled access to journalists and the general public," said WikiLeaks in a statement.

Assange himself commented on the role that their publication of the documents' played in preserving all sides of US history.

"The US administration cannot be trusted to maintain the history of its interactions with the world. Fortunately, an organization with an unbroken record in resisting censorship attempts now has a copy," he said. He went on to call it the single most significant body of geopolitical material ever published.

[...]

Read the full article at: rt.com