Illuminati card shows Aurora Colorado shooting?
It is possible that this event was already predicted in one of the cards, from the Illuminati Card Games Over the Edge and/or Illuminati card game 1995 or is it just a coincidence?

The card game 'Over the Edge' is similar with the Illuminati card game 1995.

There are some similarities in the card and the shooting.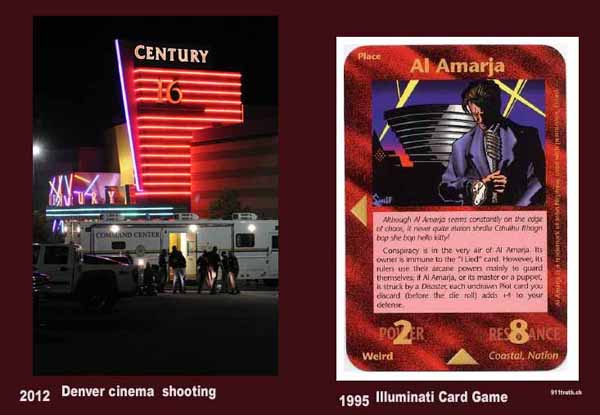 For larger image, click here.

It's not just the buildings, but what really stuck out is the purple coat in the card like the one joker wears.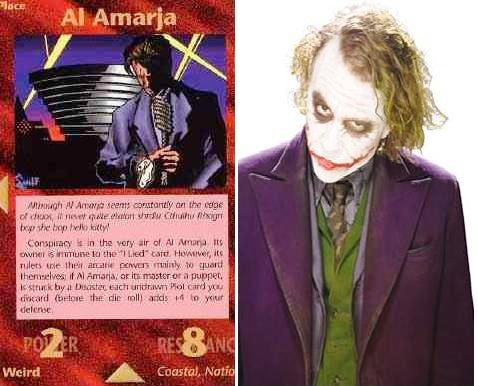 The AL AMARJA card:

'Over The Edge' published in 1992 and the 2nd edition 1997. Over the Edge is a surreal role-playing game of secrets and conspiracies, taking place on the mysterious fictional Island of Al Amarja. (Publisher: Atlas Games) – A second similar Card game On The Edge was a collectible card game released in 1994, The setting and characters were based on the Role Playing Game titled Over the Edge. This game's story was set on the same island in the southern Mediterranean and also called Al Amarja, where various factions were fighting for control.

[...]

Read the full article at: thetruthbehindthescenes.org





---


Update: Via email:

More symbolism.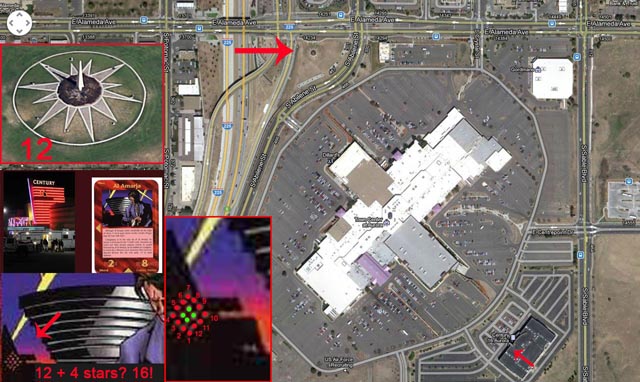 For larger image, click here.
---
Also tune into Red Ice Radio:
Loren Coleman - Hour 1 - The Copy Cat Effect & The Aurora Shooting
Loren Coleman - Hour 2 - The Copy Cat Effect & The Aurora Shooting
Ian Crane - Hour 2 - Illuminati Game Cards & The 2012 False Flag Olympics
The Tarot, Playing Cards & Eschatology
Art Rosengarten - Tarot of the Nine Paths
Lon Milo Duquette - Aleister Crowley, O.T.O. & The Thoth Tarot Deck