International officials demand privacy answers on Google Glass
Red Ice Creations Note: As people become more aware than ever before about how much they're being spied upon by corporations, intelligence agencies, and the State, there is a new public hesitation towards popular technology that may further infringe on personal privacy. Lest we forget that GOOGLE ITSELF is embroiled in scandal as to its cooperation with National Security Agency to facilitate such spying.
Google is being quiet about the issue, but certainly not apologetic, as exemplified by former C.E.O. Eric Schmidt's infamous statement from 2010: "If you have something that you don't want anyone to know, maybe you shouldn't be doing it in the first place."

The old 'If you have nothing to hide, you have nothing to fear' fallacy.

But when it comes to privacy concerns, if only the mainstream was as adverse to the millions of CCTV cameras that litter the citiscapes of modern society; tracking our movements, recording our lives. How are they LESS invasive than Google Glass?
Aren't we simply habituated to them? Can the same habituation and acceptance happen with Google Glass?

As many point out, the Google Glass 'fear' might be a little reactionary, as the tech is not any better at recording you than regular smart phones. However, because it has the potential to become ubiquitous, there's the risk that our behaviour towards each other will change in reaction. And any technology that changes how we think, behave, and relate to one another will have ripple effects now, and far into the future.

---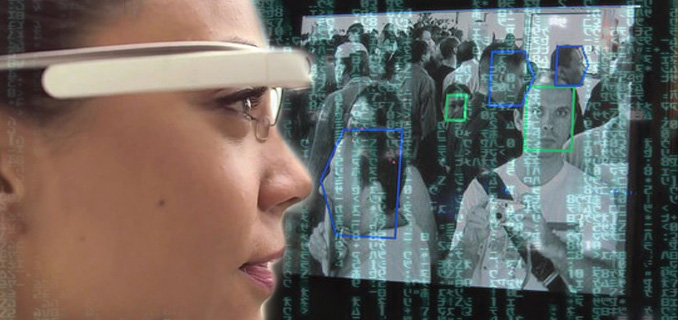 International officials demand privacy answers on Google Glass

As if Google didn't already have enough to worry about regarding privacy concerns from the public, now a group of international officials have penned an open letter questioning the company on the privacy policies for Glass. Signed by data privacy officials from Canada, the European Union, Mexico, Israel, Switzerland, Australia, and New Zealand, the letter raises a number of questions regarding Glass, even though the device isn't scheduled to reach the public until next year.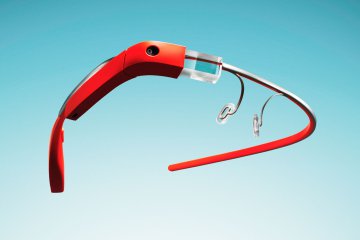 The letter, addressed directly to CEO Larry Page, states: "we are writing to you as data protection authorities to raise questions from a privacy perspective about the development of Google Glass… Fears of ubiquitous surveillance of individuals by other individuals, whether through such recordings or through other applications currently being developed, have been raised." Later in the same message, the group also asks for the opportunity to meet with Google officials to test the device in-person. In a separate statement, Canadian privacy commissioner Jennifer Stoddart said, "Google Glass raises significant privacy issues and it is disappointing that Google has not engaged more meaningfully with data protection authorities about this technology."

This latest call for answers from Google regarding the privacy aspects of Glass comes right on the heels of an earlier high profile demand for answers from the U.S. congress last month. However, it's worth noting that even early access to Glass via the Explorer program is closed to non-U.S. residents, and the company hasn't shared a schedule for when it may or may not make Glass available internationally. Therefore, these early privacy concerns from the international community are a bit premature, but may hint that the global community believes Glass could become a mainstream hit.

Article from: dvice.com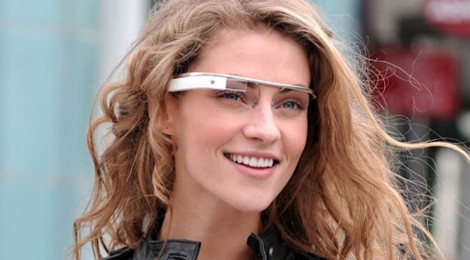 ---



The Real Privacy Implications of Google Glass


By Jared Newman | TIME

Over the last few weeks, Google has steadily been building hype around Google Glass. The search giant revealed tech specs, explained how the software works, and has even let some of the tech press get their hands on the "Explorer Edition" of the device, an early version that costs a cool $1,500.

One thing Google hasn't done is talk about the privacy implications of Glass, which has a built-in camera that can sneakily take photos and video at any time. It seems the company would rather let the debate play out on its own.

I think this is a mistake on Google's part, but I also think much of the fearful prognosticating over Google Glass is misplaced. The real concern with Google Glass and privacy doesn't have to do with surveillance or collection of personal data, but with the way it will make us behave in the real world.

The Debate Thus Far

Google Glass supporters have a few standard lines of defense against privacy critics. They claim that Glass isn't much different than a smartphone in terms of capabilities, that people will have common decency about what to record, and that bystanders will learn to recognize when they're on camera.

Robert Scoble, arguably the biggest Glass advocate outside of Google, tries to swat down privacy complaints in a post on Google+:

They think we're going to follow them into bathrooms and record "their junk." … If I wanted to do that I'd rather use my new Android phone, which has a much better camera and, um, can be more easily aimed without grabbing attention. The microphone on my iPhone is better, too, and video is much sharper and isn't quite as wide angle, so I can see more details if I'm trying to be pervy anyway (which I'm not).

They think I'm going to walk by them recording everything they are saying. After getting [Glass] that's laughable.

Scoble claims that the privacy concerns around Glass are overblown, and in a way, he's right. The vast majority of people aren't perverts or creeps, and wouldn't use Glass as a force of evil. Besides, the real stalkers already have better tools at their disposal.

But in making his defense, Scoble also touches on something more subtle. Because Glass opens the possibility of surreptitious recording, people will learn to put their guard up in the device's presence. Ever notice that people tweak their behavior when you train a camera on them? Glass has the potential to make that feeling the norm.

Tim Stevens, in his review of the Glass Explorer Edition at Engadget, captures this notion perfectly:

The point can certainly be made that it's possible to take a picture or video of someone these days without their knowledge, but the situation here is a bit reversed: nobody knows if you're not taking a picture or video of them. This will, at first, result in some good-natured "Are you recording this?" comments in conversations but, as time goes on, as a wearer, you'll notice that people will be acting a little more cautiously around you. (As an aside, they'll also struggle to maintain eye contact. One person told us that Glass looked like a "third eye" that he couldn't stop staring at.)

Google Glass may expose us to prying eyes, but that risk already applies to existing technology, as Scoble pointed out. As for data collection, Google already knows plenty about its users through Gmail, Maps and Search. The only major new frontier for Glass is face recognition, but it's a stretch to assume that Glass would start auto-tagging everyone it sees and building some secret mugshot database.

If there's one thing we should really worry about, it's that we'll treat each other differently, and trust each other less, when Glass is around. (A related argument from Edward Champion is that the Glass will discourage personal risk.)

We're already expected to behave this way online. On social networks, the general rule is that you should always assume anything could become public. While most of us will never have to deal with a scandal caused by information leaked from social media, the mere possibility is enough for us to watch what we say on social networks. Google Glass has the potential to bring that kind of guarded approach to the real world, even in private settings.

[...]

Read the full article at: time.com




---
READ:
Thirty-Five Arguments Against Google Glass