"It's made out of people!" Making meat from celebrity tissue samples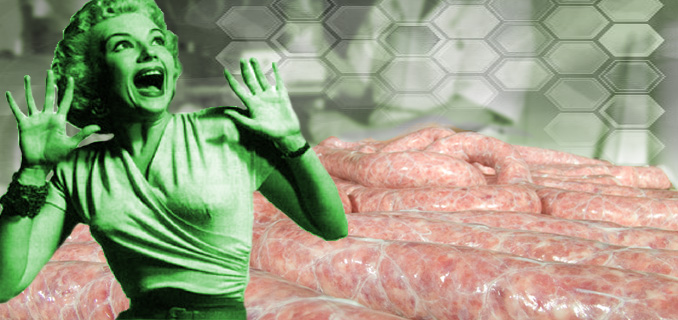 "It's people! Soylent green is made out of people", to quote from the classic 1973 science fiction film and Charlton Heston's memorable line. (1970s era spoiler alert!): In Soylent Green, due to global collapse, a desperate and dying humanity is unknowingly being fed human remains as a food source. But due to biological and scientific advances we can apparently eat humans now, willingly, and with a side of mustard. Why wait for catastrophe?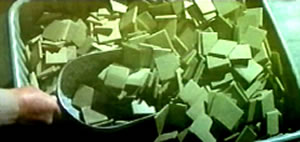 Once more life imitates art, and a startup called BiteLabs is looking for support to create meat products from celebrity body parts, aiming to take cells from willing celebs and using them to grow protein into test-tube meat.

LATimes.com spoke with a representative of the organization: "At the moment, our primary goal is to provoke discussion and debate around topics of bioethics and celebrity culture."

Provocative indeed, but not necessarily a new idea. In recent years the idea of food made out of evidently tasty humans has been put forward, only to repulse the public and get pulled from shelves. Human breast milk ice cream had its moment in the sun, Princess Diana's hair was involved in the production of occult jam, and two Dutch TV presenters ate slices of each others' flesh for a television program.

Even 'human cheese' has been made with belly-button bacteria. Certainly an acquired taste.

Los Angeles Times' "Daily Dish" reports on the newest and 'coolest' way to devour ourselves:

[...]Here's how it will work, according to the BiteLabs website. A sample of tissue containing myosatellite cells (the type of cells that help repair and regrow damaged muscle) will be taken from a person during a biopsy. Those cells are multiplied in a lab using a medium that acts as an artificial blood to grow muscle.

Once the cells are mature enough, they will be ground and mixed with different kinds of meat, spices, fats and oils for flavor using one of the company's "time-honored recipes for the creation of fine cured meats." It will then be stuffed into casings, seasoned again then dry aged and cured before packaging for distribution.

The company outlines how this type of test-tube meat would eliminate environmental and ethical concerns associated with livestock production, claiming its celebrity meat production would require less than 1% of the land used in traditional farming. The site also notes, the lab meats will not be affected by growth hormones or come into contact with any pesticides or chemicals.

And as far as the celebrity angle, BiteLabs is hoping they can use celebrities to warm people up to the idea of consuming the meat.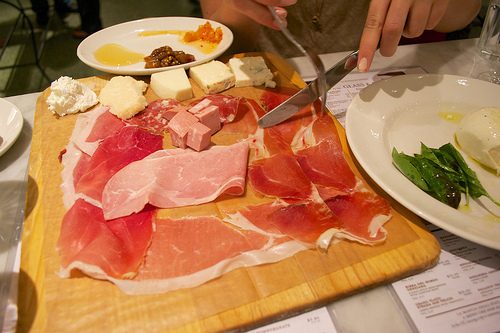 "Mm! Try some Harrison Ford. He's delicious!"


Image: flickr/nathanmac87




---
READ:
Google Burger: Scientists cook world's first lab-grown, in-vitro hamburger