Italian Police Open a Mobster's Vatican-Owned Tomb in Search of a Missing Girl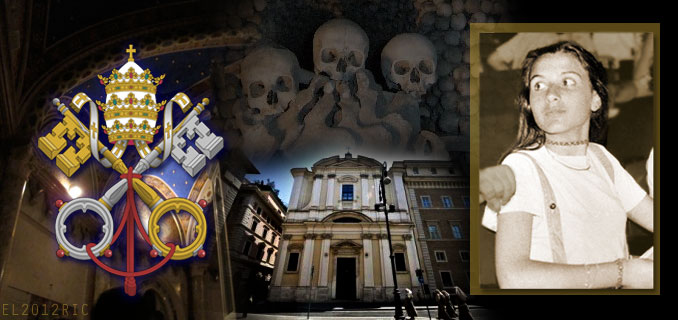 Searching for the remains of a teenager missing for three decades, Italian police opened the Vatican-owned tomb of mobster Enrico De Pedis, but the boxes of bones they found interred with his corpse only deepen the mystery.


The smell of death wafted through the 7th-century courtyard of Vatican-owned Sant'Apollinare church in central Rome on Monday as bricklayers pried open the tomb of notorious mobster Enrico "Renatino" De Pedis. Police scientists and criminal investigators at the scene quickly identified De Pedis first by sight and then by taking a fingerprint from his remarkably well-preserved hand. His dark blue suit and black tie were as pristine as the day he was buried.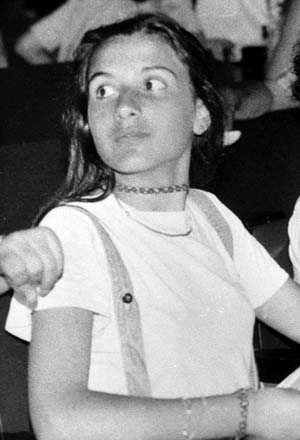 But when investigators opened the mobster's tomb on Monday, it was not to look for answers as to why such a man was interred in a church owned by the Vatican. Instead they were searching for the remains of 15-year-old Emanuela Orlandi [left], who has been missing for three decades and who has been rumored to have been buried in DePedis's tomb. Orlandi's father, Ercole, was a Vatican employee who is believed to have stumbled upon damning information linking the Vatican to De Pedis's gang. Emanuela may have been nabbed as collateral, or simply to keep the elder Orlandi quiet. The girl's body was never found, and the mystery surrounding her death is one of Italy's most mysterious unsolved crimes. Frequent purported spottings of her as an adult still make headlines. But despite the intense interest, no credible theory explaining what happened to her has ever been proven.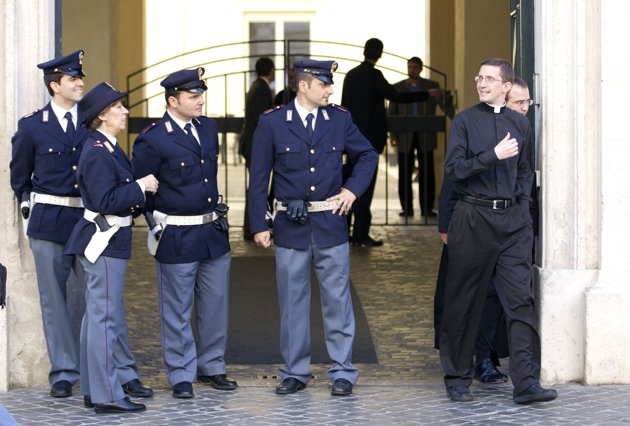 Police officers stand outside Sant' Apollinare Basilica, in Rome, Monday, May 14, 2012. Indications mounted Monday that the tomb of reputed mobster Enrico De Pedis was to be opened inside the basilica as part of an investigation into one of the Vatican's enduring mysteries: the 1983 disappearance of the teenage daughter of a Vatican employee, Emanuela Orlandi. (AP Photo/Andrew Medichini)


De Pedis died of gunshot wounds in 1990 and his body was interred in the Vatican-owned church sometime before 1997, when an investigative journalist discovered the tomb's existence among those of important prelates. De Pedis's was the only crypt with the last name written in diamonds. Why such a notorious mobster with an undisputed affiliation with the Banda di Magliana criminal gang was buried in the company of bishops, cardinals, and popes in a Vatican church has been a question that has dogged the Holy See for the last 15 years. Conventional wisdom often points to a favor or payback by the Vatican to his family, likely for a massive donation or loan made to pad the church coffers. The Vatican has never commented on why the gangster had such a privileged burial plot, but the local rector, himself a former coroner, said De Pedis had won the trust of a prison priest who agreed to the protected burial so members of rival gangs wouldn't desecrate his tomb in a public cemetery.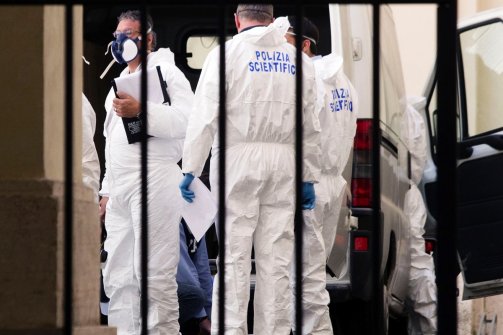 Forensic police officers work in the courtyard of Sant' Apollinare Basilica, in Rome, Monday, May 14, 2012.
(Angelo Carconi / AP Photo)


The link between Emanuela Orlandi and Enrico De Pedis came to light in 2005, when an anonymous caller tipped off police during a segment of Chi L'ha Visto, a hugely popular missing persons program in Italy. The caller said that Orlandi was kidnapped as a "favor to Cardinal Ugo Poletti" and "the secret to the mystery lies in a tomb in Sant'Apollinare basilica." Years later, De Pedis's mistress suggested that the girl was kidnapped on orders from Paul Marcinkus, an American archbishop who was president of the Vatican bank when Orlandi disappeared.

Rumors that the young girl was buried alongside the mobster have haunted the Vatican for the last decade. The church is adjacent to a pontifical academy run by Opus Dei, which, thanks to the success of Dan Brown novels, only added to the pressure for the Vatican to resolve the issue. Despite denials that De Pedis was buried alone, opening the tomb would be the only way to put the theories to rest. The Vatican agreed last month to finally settle the issue by granting the Italian police permission for the exhumation.

When the police opened the tomb, they got much more than they bargained for. In the far corners of the crypt were dozens of boxes of human remains. The scientific police removed them all and will test them for links to Orlandi. Like many churches in Rome, hundreds of people have been buried in Sant'Apollinare over the centuries, and the bones found in the De Pedis crypt may be hundreds of years old. The police will have to test them all to be sure.

[...]

Read the full article at: thedailybeast.com





---

Also tune into:

Philp Willan - The Last Supper, Vatican, Masons, P2, Mafia & the Murder of Roberto Calvi

Philp Willan - Propaganda Due, Licio Gelli, the Murder of Pope John Paul & The Swiss Connection

Cort Lindahl - Geomantic Information Systems Part Two - Vatican Alignments & College of William and Mary

Alan Watt - The Templars, Vatican, South America and the Maya

Kevin Annett - The Crimes Against Humanity by Church and State

William H. Kennedy - Satanism, Ritual Abuse & Pedophilia in the Roman Catholic Church

Kenneth Humphreys - The Christian Crusades, Dark Ages, Knights Templar, Jesuits, Islam & Zionism