Kony2012: Unwanted in 2013
KONY 2012?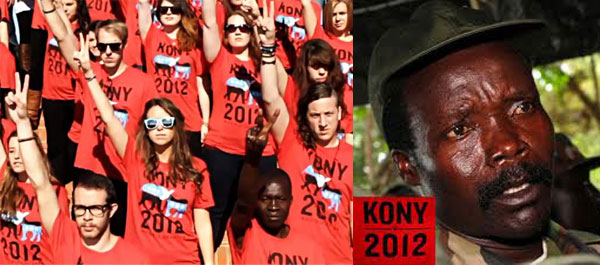 It was a call-to-action film that came out of seemingly nowhere that rapidly went viral. Wikipedia writes: "The film's purpose was to promote [Invisible Children Inc.] charity's "Stop Kony" movement to make African cult and militia leader, indicted war criminal and the International Criminal Court fugitive Joseph Kony globally known in order to have him arrested by the end of 2012, when the campaign expired."

Well for all the atrocities and war crimes and child abuse that was attributed to Uganda's Joseph Kony, it apparently is of no consequence now as Uganda and the U.S. have indefinitely ended the search for the notorious fiend.

Newser.com:

Jason Russell's naked meltdown didn't stop the hunt for Joseph Kony, but a Central African coup has—at least temporarily. Uganda has suspended its 3,000-troop-strong search for Africa's most wanted warlord following the recent rebel takeover of Central African Republic, Reuters reports. "These rebels have been openly hostile to us and following that, the president [of Uganda, Yoweri Museveni] has ordered us only to be in defensive positions," said the leader of the Ugandan force. "So we've temporarily suspended offensive operations against the LRA for now until we receive further orders."

They DID want Kony, but now they don't want him.

This whole issue has been much ado about nothing since it hit full saturation in March 2012. In what some believe was an exploitative propaganda push that spread like wildfire on the internet and mass media, the entire 'Kony 2012' narrative has been effectively shut down for all intents and purposes. Perhaps it was a primer for an escalation of the imperialist expansion into Africa that seems to now be scaling up as western and European countries deploy forces into Mali and other African nations.
Perhaps it was simply a way for Jason Russell and 'Invisible Children' to get rich off the all-too-real plight of child soldiers, and the genuine concern (commendable but misguided) of the public.

The child soldier issue doesn't seem to be an issue however, as President Obama has waived a Bush-era law banning the practice so as to ensure the US can continue to sell weapons to countries that allow child soldiers.

Undoubtedly, much like Osama bin Laden, Iran's Ahmadinejad, and Lone Wolf Terrorists, the Kony bogeyman will be resurrected when needed as a narrative to sway opinion through emotion. Resurrected may be the right word, as it was reported that Kony had died even before the video was made.

Internet denizens, celebrities, politicians, and concerned people everywhere may want to be more careful about which causes they choose to zealously promote, especially in absence of facts, and when it potentially serves a larger agenda than they'd ever suspect.

PHONY 2012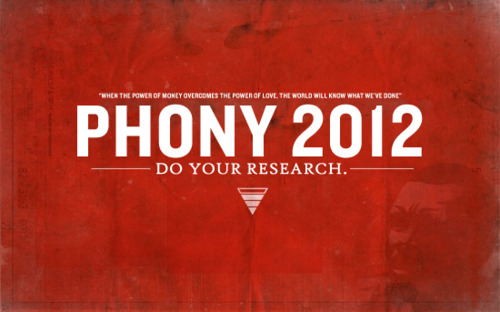 By Elizabeth Leafloor, Red Ice Creations





---
Charlie Brooker - Kony 2012 (language)