Led Zeppelin's Robert Plant joins Establishment after accepting CBE from Prince Charles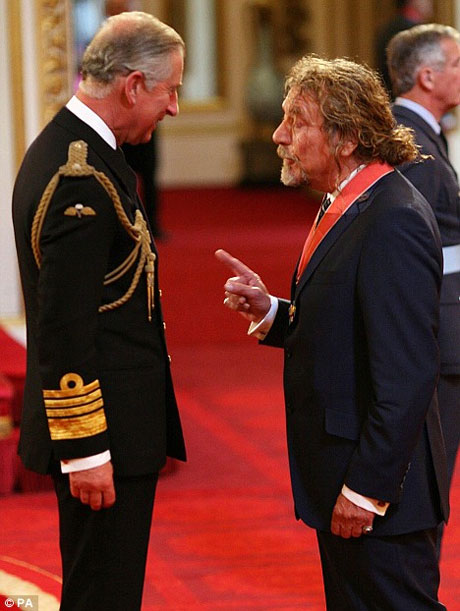 He was the bare - chested screamer who embodied the phrase sex, drugs and rock 'n' roll. Robert Plant was almost as renowned for his hellraising behaviour as for his performances with Led Zeppelin. But old rockers never die - they just end up at Buckingham Palace. Yesterday 60-year-old Plant became the latest in a long line of popular musicians to be honoured when he received his CBE from Prince Charles. And rather than discuss his days of outrageous behaviour throwing TVs out of hotel windows watched by gaggles of admiring groupies, he chatted about global warming. Plant's award was for 'services to popular music'.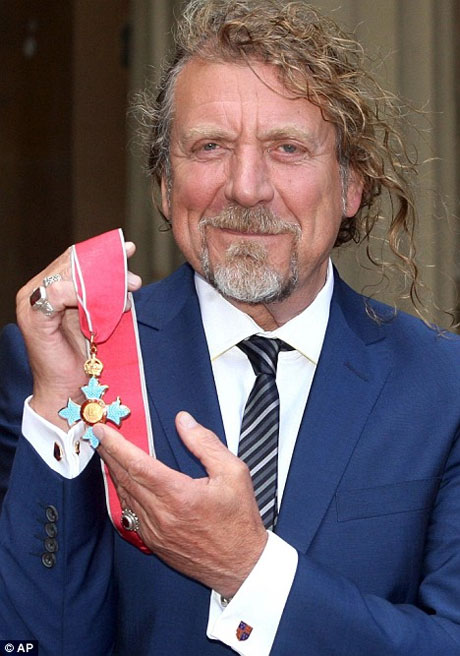 Plant's award was for 'services to popular music'. He arrived at the palace with his blond curls tied into a ponytail and wearing a plain blue suit, although he could not resist a number of heavy silver rings on his fingers. Plant denied that the award meant he was now part of the establishment. 'The diversity of people who have moved through here this morning prove there is no real establishment here,' he said.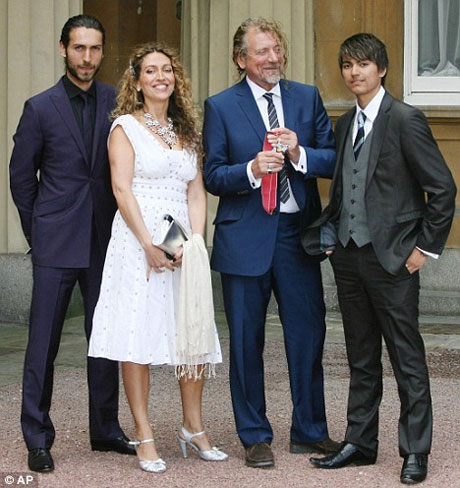 'I owe everything to the musicians I work with. From the UK to Africa to Tennessee, it is their brilliance that I bounce off. Alone I'm nothing.'

Plant's date at the palace came after Paul McCartney, Mick Jagger, Elton John and Cliff Richard all received knighthoods.

His Led Zeppelin bandmate, guitarist Jimmy Page, was awarded the OBE four years ago.

Plant has enjoyed a successful solo career since the group split in 1980 following the death of drummer John Bonham. His latest album, Raising Sand, recorded with country singer Alison Krauss, won five Grammy awards after it was released in 2007.

After the ceremony, he said he and Charles discussed the Dimbleby lecture the prince gave this week on global challenges and the environment.

Plant became notorious during the 1970s for his wild behaviour. During the band's stays at the Hyatt House hotel on Hollywood's Sunset Strip, it was nicknamed the Riot House.
Led Zeppelin have sold more than 200million albums worldwide.
In December 2007 the band reunited to play a one- off show before nearly 20,000 fans at London's 02 arena with Bonham's son Jason playing the drums.

Remember: Bono receives honorary knighthood

Bob Geldof KNighted in 1986

Stewart rocks up to collect CBE (Order of the British Empire)

Britain honors NYC Mayor R. Giuliani with knighthood

Kylie Minogue receives OBE from Prince Charles


Read more: dailymail.co.uk