Monsanto's Glyphosate: Impacts on Human Health and Plant Life
Scientist Warns of Dire Consequences with Widespread Use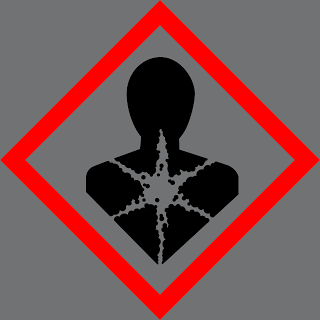 The December/January 2010 issue of The Organic & Non-GMO Report featured an interview with Robert Kremer, an adjunct professor in the Division of Plant Sciences at the University of Missouri, whose research showed negative environmental impacts caused by glyphosate, the main ingredient in Monsanto's Roundup herbicide, which is used extensively with Roundup Ready genetically modified crops.

The following interview is with another scientist, Don Huber, who recently retired from Purdue University, who has also documented negative environmental impacts from glyphosate. To Subscribe to the Non-GMO Report call 1-800-854-0586 or visit http://www.non-gmoreport.com/

The widespread use of glyphosate is causing negative impacts on soil and plants as well as possibly animal and human health. These are key findings of Don Huber, emeritus professor of plant pathology, Purdue University.

Compromise agricultural sustainability, animal and human health

In a paper published in the European Journal of Agronomy in October 2009, Huber and co-author G.S. Johal, from Purdue's department of botany and plant pathology, state that the widespread use of glyphosate that we see today in agriculture in the United States can "significantly increase the severity of various plant diseases, impair plant defense to pathogens and diseases, and immobilize soil and plant nutrients rendering them unavailable for plant use." Further, the authors state that glyphosate stimulates the growth of fungi and enhances the virulence of pathogens such as Fusarium and "can have serious consequences for sustainable production of a wide range of susceptible crops." The authors warn "ignoring potential non-target detrimental side effects of any chemical, especially used as heavily as glyphosate, may have dire consequences for agriculture such as rendering soils infertile, crops non-productive, and plants less nutritious. To do otherwise might well compromise not only agricultural sustainability, but also the health and well-being of animals and humans."

[...]

Read the full article at: globalresearch.ca




---

READ: New Study: Why Glyphosate Should be Banned




---
Getting to the gut
Even as evidence mounts, Monsanto asserts that glyphosate is not harmful to humans, citing that its mechanism of action in plants (the disruption of the shikimate pathway), is not present in humans. This is not true.

The shikimate pathway, which is involved in the synthesis of the essential aromatic amino acids phenylalanine, tyrosine, and tryptophan, is present in human gut bacteria, which has a direct relationship with the human body, aiding in digestion, synthesizing vitamins, detoxifying carcinogens, and participating in immune system function.

By inhibiting the body's gut flora from performing its essential function in the human body, glyphosate heightens many health issues facing the Western world today.

These conditions include inflammatory bowel diseases, Crohn's disease, obesity, and even dementia and depression. Also, by restricting gut bacteria from absorbing nutrients, glyphosate voids the body of essential life-giving vitamins.
Source
---
Tune into Red Ice Radio:
Jeffrey Smith - Seeds of Deception & The Danger of Genetically Engineered Foods
Dr. Robert Verkerk - Hour 2 - EU Banning Herbs & Pushing GMOs
Michael Coffman - Global Warming Science & Global Governance
Scott Tips - National Health Federation & Codex Alimentarius