My duty is to save the world: Prince Charles believes he was born for a purpose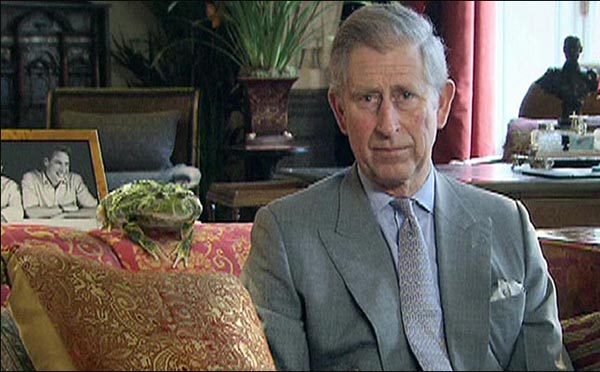 The Prince of Wales says he believes he has been placed on Earth as future King 'for a purpose' - to save the world.

Giving a fascinating insight into his view of his inherited wealth and influence, he said: 'I can only somehow imagine that I find myself being born into this position for a purpose.

'I don't want my grandchildren or yours to come along and say to me, "Why the hell didn't you come and do something about this? You knew what the problem was". That is what motivates me.

'I wanted to express something in the outer world that I feel inside... We seem to have lost that understanding of the whole of nature and the universe as a living entity.'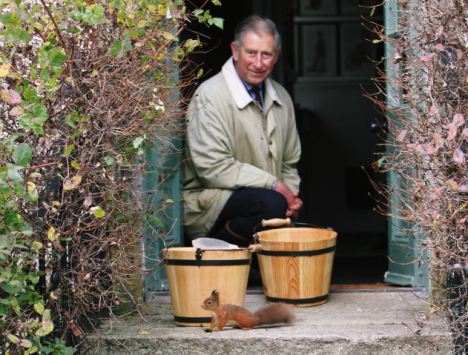 Green champion: Prince Charles, a long-term committed supporter of the environment, says the modern world has lost the understanding of nature.


His impassioned comments come during a film about his belief that unbridled commerce has led to the destruction of farmland and countryside.

The documentary, called Harmony, is due to be aired on the U.S. network NBC in November to coincide with the launch of a book of the same name by the prince.
Charles is understood to have waived his author's fee, and all royalties will go to his charity, the Prince's Trust.

But the Prince has previously come under fire for hypocrisy over his eco-values.

Last year he commandeered a jet belonging to the Queen's Flight to attend the Copenhagen climate change summit, generating an estimated 6.4 tons of carbon dioxide - 5.2 tons more than if he had used a commercial plane.

Critics condemned his words as 'delusional'.


'I don't want my grandchildren or yours to come along and say to me, "Why the hell didn't you come and do something about this? You knew what the problem was". That is what motivates me'


Graham Smith, of the anti-monarchy group Republic, said: 'He is under the impression he has been sent to save the world and deliver us from our sins. It's quite delusional.

'He will have to be impartial and keep his mouth shut when he's king. If he really believes this is his mission and he disagrees with Government in future, he risks plunging us into a constitutional crisis.'

Senior royal aides denied the prince was attempting to mould his public image and pave the way to ensure a positive legacy.

They stressed Charles also cared passionately about his other royal duties, such as defence.

One said: 'In private he has dismissed talk of legacies - that's not for him to say because it's for others to judge. But hopefully his charities will carry on for many years to come.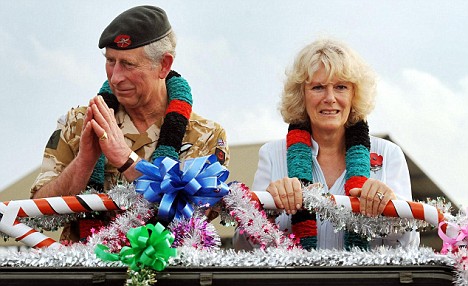 Expensive trip: Prince Charles and the Duchess of Cornwall in Brunei, Asia last summer. For the trip, he hired a private jet, leading to accusations of 'green hypocrisy' as the visit was designed to highlight environmental issues.


'He has said there is a reason why he's in a position to raise these issues - that there is some higher power. But there is more to his role than just green problems.

'It's true that outside royal duties, the environment is the thing he cares most passionately about.'

In a trailer to the film, the prince spoke passionately about his decades-long quest for what he described in a statement as 'a sacred duty of stewardship of the natural order of things'.

He said: 'I started 22 years ago on something that nobody really wanted to know about except a few people who thought it was pretty crazy.

'The way nature presents itself - we've turned it into merely a mechanical process.

'What is happening to the small farmers around the world is simply appalling, as a result of globalisation. Is that really the intention behind it all, just to sweep all these people off the land?'

An Asian woman, who is not named in the documentary, piled praise on the royal, saying: 'Princes Charles has been a very courageous man because he has never thought through the throne he will occupy - he has thought through the planet he lives on.'

Article from: dailymail.co.uk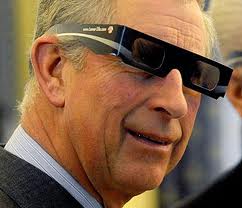 ---

Also tune into:

Laurence Gardner - The Royal Bloodlines & the Desposyni

Hugh Montgomery - The God-Kings: Babylon, Ulvungar & Oden

Terry Melanson - Perfectibilists, The 18th Century Bavarian Order of the Illuminati