NATO increases military presence on Russia's borders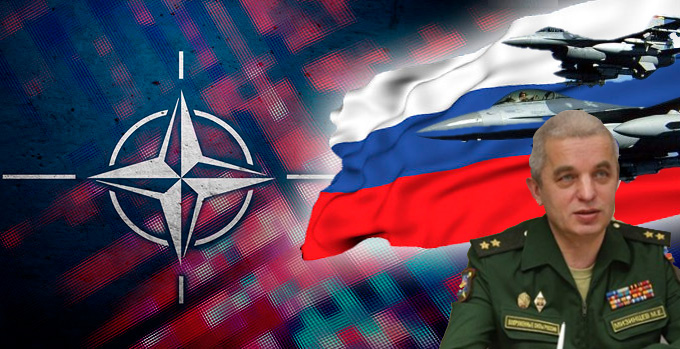 The Pentagon has confirmed the military buildup along Russia's borders to ensure long-term "peace and stability" in the region.

Earlier Moscow accused NATO of a sharp increase in air activity and intelligence flights in the border zone.

Replying to RIA Novosti's query on the increased number of NATO flights around Russia's borders, a Pentagon representative told the news agency that the military presence of the alliance has increased, but all operations are carried out under utmost"transparency."

The current efforts of the US European Command, the Pentagon official said, are in line with Operation Atlantic Resolve and demonstrate American "commitment to the collective security of NATO, the long-term peace and stability in the region", particularly in the light of Russian "interference" in Ukraine.

The official added that this includes among other measures, an increase in "air, and land, sea presence," as well as holding military drills.

US Operation Atlantic Resolve comprises all US efforts to support their NATO allies and partners in Europe, which translates to persistent presence of land forces in Poland and the Baltic region as well as holding naval drills in the Black Sea.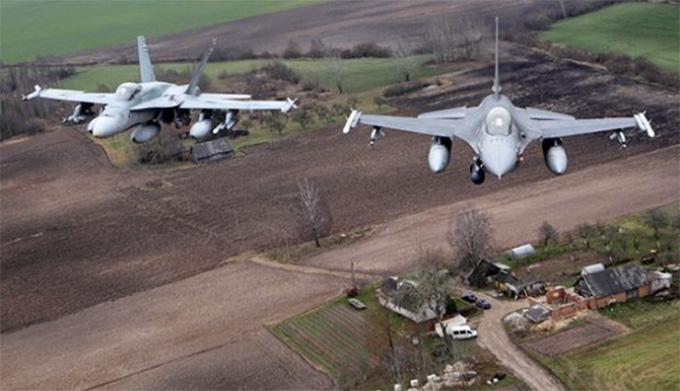 Portuguese Air Force fighter F-16 (R) and Canadian Air Force fighter CF-18 Hornet patrol over Baltics air space, from the Zokniai air base near Siauliai. Lithuania.



Russia's relations with NATO deteriorated dramatically after the alliance accused Moscow of destabilizing the situation in conflict-torn Ukraine and condemned Crimea's reunification with Russia in March.

The Pentagon's comments came after Lieutenant-General Mikhail Mizintsev, head of the Russian Defense Ministry's joint military command center told Bloomberg news that NATO's presence in Eastern Europe is becoming a concern for Moscow.

"The Russian Defense Ministry leadership has repeatedly expressed its concerns over the significant increase of NATO military activity near the Russian borders," Mizintsev said.

The General was quick to point out that NATO's flights have doubled to about 3,000 this year. Mizintsev told Bloomberg that foreign jets were flying in "dangerous proximity" to Russian long-range military aircraft at least on 55 occasions at a distance of less than 100 meters, in 2013-14.

Russia's missions were "as risky as NATO aircraft flights near the Russian border can be considered risky," Mizintsev said.

Furthermore the lack of "any mutual exchange of information," has ruined the trust between the alliance and Russian military command as Russian fighters flew more than 300 missions in response to NATO planes approaching the country's borders.

"All achievements in the field of trust-building and voluntary transparency that NATO and Russia have formed over the years have ceased," the general warned, as he challenged NATO's claims on the number of Russian intercept missions.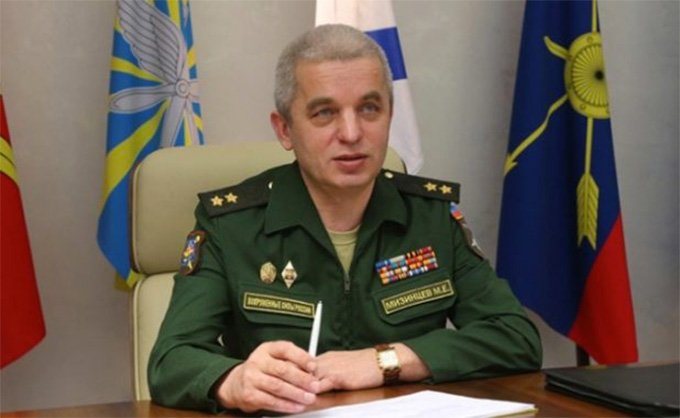 Lt. General Michail Mizintsev



Mizintsev said that NATO jets escorted Russian planes 140 times in 2014, a 70 percent increase on the previous year, but not 400 as the alliance claims. All Russian fighter missions, Mizintsev stressed were "in strict compliance with international rules."

The Russian general also warned of a growing concern of NATO ships in the Black Sea.

On the diplomatic front, earlier in the day, in an interview with the French media, Russia's Foreign Minister Sergey Lavrov, explained what role the alliance plays in Russia's military doctrine.

"What [Russia's military doctrine] says is that the security risks for Russia, among other things, are NATO expansion to the East and the movement of military infrastructure of NATO closer to the Russian borders – not NATO itself, but its militarized movement to the East is considered by the Russian military doctrine as a security risk and threat for Russia," he said.

Tuesday's NATO-Moscow exchanges follow Russia's recent massive surprise drill in the Kaliningrad region conducted to test the combat readiness of some 9,000 troops and 642 vehicles, including tactical Iskander-M ballistic missile systems deployed from the mainland.

From: hangthebankers.com