No Whites Allowed: Student Booted From Conference Because Of Skin Color: "Because I was white they would feel unsafe?"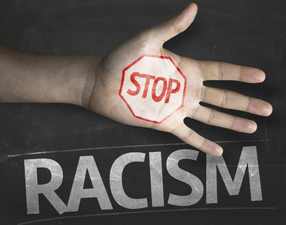 Earlier this week First Lady Michelle Obama urged schoolchildren to monitor their parents for racially insensitive comments because Federal laws can only go so far in stopping racism.

While we don't have any racially insensitive incidents against African Americans to report at this time, maybe Mrs. Obama can assist us with the insensitive and racist actions taken by organizers of the annual White Privilege Conference held in Madison, Wisconsin.

According to Progressives Today, when a white student reporter attempted to enter a workshop being held at the conference he was escorted out of the area because his race was too offensive to other participants, the majority of whom were black.


The reason? An organizer told our investigator: "It can feel, for some people of color, unsafe. Not universally – like in your group everybody was fine, but for some people it can feel like, oh, I don't … "

"Because I was white they would feel unsafe?" our reporter asked as he was led out of the workshop.

"Exactly. Exactly," the organizer said. "And it's not because you've done anything. You seem like a perfectly fine person, but it's because of experiences they've had with others."

[...]

Read the full article at: shtfplan.com




---

Tune into Red Ice Radio:

Kevin MacDonald - The Dispossession of Europeans & Pathological Altruism

Ricardo Duchesne - Hour 1 - The Uniqueness of Western Civilization & Multicultural Madness

Mikael Jalving - Absolut Sweden: A Country Undergoing Change

Ingrid Carlqvist - Hour 1 - State Controlled Press in Sweden & Mass Immigration

Dale Hurd - Sweden: No Diversity in Politics and Media

Tom Sunic - Metapolitics, Paganism & European Identity

Adrian Salbuchi - Zionism & Multiculturalism

Tim Murdock - The War on Whites