Obama postpones World War III till next week
US President Obama announced on Saturday that World War III has been postponed.

Rather than unilaterally bombing Syria, and setting off a regional conflagration that could escalate into nuclear confrontation with Russia, Obama has decided to seek Congressional approval before risking blowing up the world.

Obama's surprise move left observers stunned – especially Israeli leaders and lobbyists, who had gleefully assured the world that Obama would bomb Syria starting Saturday.

Obama's move makes it likely that a cataclysmic planetary nuclear holocaust will not happen for at least eight more days. On September 9th, when the US Congress returns from its month-long vacation, legislators will decide whether or not to risk destroying human civilization.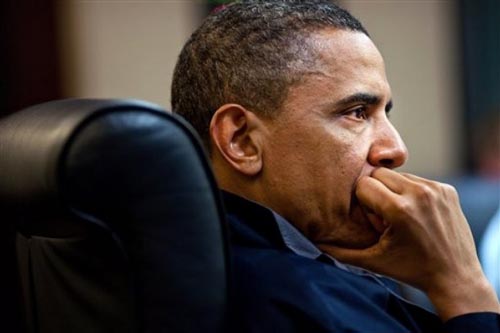 Obama decided to think about World War III for another week before committing himself


Obama's decision to procrastinate, and preserve the world as we know it for one more week, may be braver than it appears at first glance. Obama has been under tremendous pressure from Israel and its American lobby to bomb Syria. The script for his speech announcing "we begin bombing in five minutes" – or words to that effect – had already been written. All the President had to do was stride up to the teleprompter and deliver it. Nobody had even considered seeking Congressional approval.

[...]

Read the full article at: veteranstoday.com