Olympic medals will come from outer space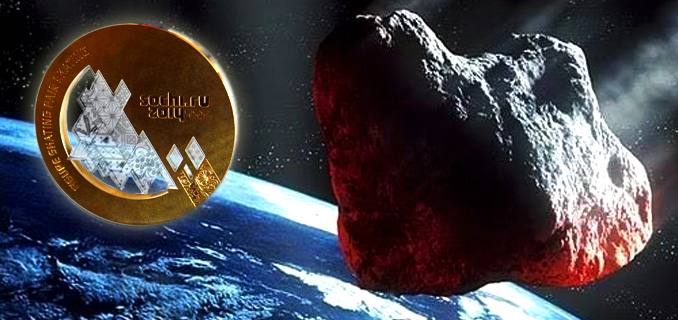 Red Ice Creations Note: The Olympics is a huge event when the entire world is watching, and it is an opportunity for symbolism and hidden messages to be communicated - for good or for ill. We have many related articles, as found below, focusing on analysis of past Olympics which seem to act as vehicles for symbolic declaration to a global audience.
We will be keeping a careful eye on the upcoming Olympics in Russia and Brazil to see what is being communicated through powerful imagery and suggestion.
First, we look at the medals.
There is no small significance in the idea that the medals presented to the winning athletes, the 'best of the best' (our idealized superhumans), will be delivered from beyond the stars:





---

Some Olympic medals will come from outer space

By Maggie Hendricks | Fourth-Place Medal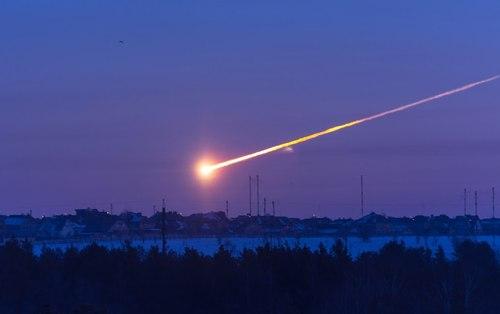 On Feb. 15, 2013, a meteor entered Russian air space and crashed into Chelyabinsk. Nearly 1,500 people were injured after the blast from the impact broke so many windows. It left behind a reminder of its impact with pieces of meteor sprinkled over Chelyabinsk.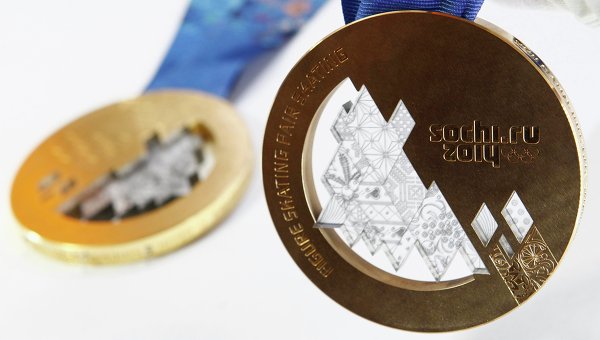 On Feb. 15, 2014, Russia will be in the middle of hosting the Winter Olympics. Any medals awarded that day will have chunks of the meteor embedded in them.

"We will hand out our medals to all the athletes who will win gold on that day, because both the meteorite strike and the Olympic Games are the global events," Chelyabinsk Region Culture Minister Alexei Betekhtin said, according to R-Sport.

Host cities and countries are known to leave their mark on the medals handed out. Beijing's medals used jade, a stone identified with China. Lilliehammer, Norway's gave medals of sparagmite in 1994. The stone is native to Scandinavia.

[...]

Read the full article at: sports.yahoo.com




---
---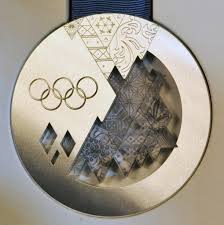 As recently announced by Russian olympic officials, a few of the gold medals for next February's games will have pieces of the meteor that struck the Russian city of Chelyablinsk earlier this year. The meteorite medals will be handed out on February 15th, 2014. This will mark the one-year anniversary of the terrifying incident that injured 1,600 people, and destroyed thousands of windows as well as large amounts of property in the city.

Chelyabinsk Region Culture Minister Alexei Betekhtin has played a major role in the development of this concept, and recently released a statement on the meteorite medals, noting that, "We will hand out our medals to all the athletes who will win gold on that day, because both the meteorite strike and the Olympic Games are global events."

The use of these special medals was made possible after recent scientific expeditions were successful in recovering large pieces of meteorite. Source
Footage of the Russian Meteorite, Feb 15, 2013
---


Read about previous Olympic medals: The Secret Ley Lines Of The Olympic Gold Medal (2012)

Symbolism of Meteors in Antiquity:



From "Signs and Wonders" to Law in the Heavens


From: UMICH.edu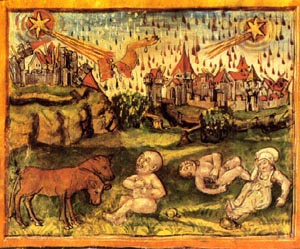 [...] Out of the ancient world had come a mass of beliefs regarding comets, meteors, and eclipses; all these were held to be signs displayed from heaven for the warning of mankind. Stars and meteors were generally thought to presage happy events, especially the births of gods, heroes, and great men. So firmly rooted was this idea that we constantly find among the ancient nations traditions of lights in the heavens preceding the birth of persons of note. The sacred books of India show that the births of Crishna and of Buddha were announced by such heavenly lights. The sacred books of China tell of similar appearances at the births of Yu, the founder of the first dynasty, and of the inspired sage, Lao-tse. According to the Jewish legends, a star appeared at the birth of Moses, and was seen by the Magi of Egpyt, who informed the king; and when Abraham was born an unusual star appeared in the east. The Greeks and Romans cherished similar traditions. A heavenly light accompanied the birth of Æsculapius, and the births of various Caesars were heralded in like manner.

The same conception entered into our Christian sacred books. Of all the legends which grew in such luxuriance and beauty about the cradle of Jesus of Nazareth, none appeals more directly to the highest poetic feeling than that given by one of the evangelists, in which a star, rising in the east, conducted the wise men to the manger where the Galilean peasant-child - the Hope of Mankind, the Light of the World - was lying in poverty and helplessness.

Among the Mohammedans we have a curious example of the same tendency toward a kindly interpretation of stars and meteors, in the belief of certain Mohammedan teachers that meteoric showers are caused by good angels hurling missiles to drive evil angels out of the sky.

[...]

Read the full article at: umich.edu




---
---
Tune into Red Ice Radio:
Red Ice Radio with Ian Crane from 2008 - The New World Order's Quest for Zion in 2012
London 2012 Olympics - The Games Changer
Ben Fellows - G4S Olympic Security Fiasco
Rik Clay - The Cosmic Mind: Zion 2012 Olympics
Ian Crane - Hour 2 - Illuminati Game Cards & The 2012 False Flag Olympics