Romanian nuns celebrate Easter among the skulls of their dead sisters
As thousands of Orthodox Christians celebrated Easter Sunday today with services around the world, worshippers in Romania visited an underground room of skulls to mark Jesus Christ's resurrection.

The ossuary at Pasarea monastery near Bucharest contains mainly the remains of nuns who lived there.

A Romanian Orthodox priest led a service as nuns held candles and sang, while visitors looked on.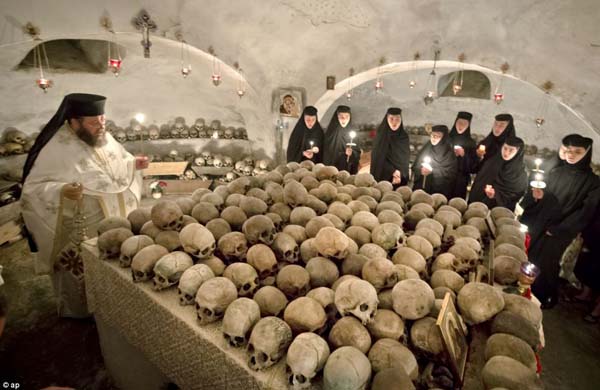 The ossuary contains human remains, mostly of nuns who lived at the monastery, and is opened on Easter night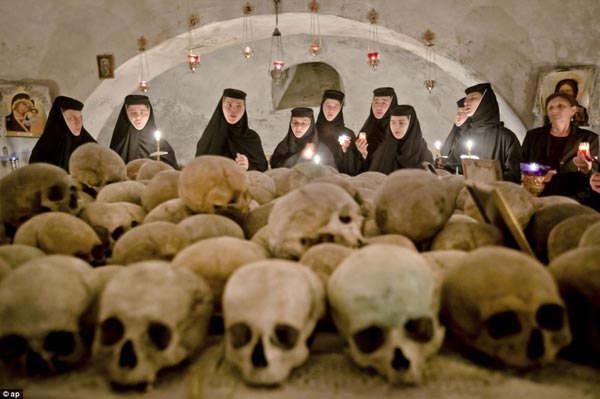 Romanian orthodox nuns sing in the ossuary at the Pasarea monastery near Bucharest to mark Easter Sunday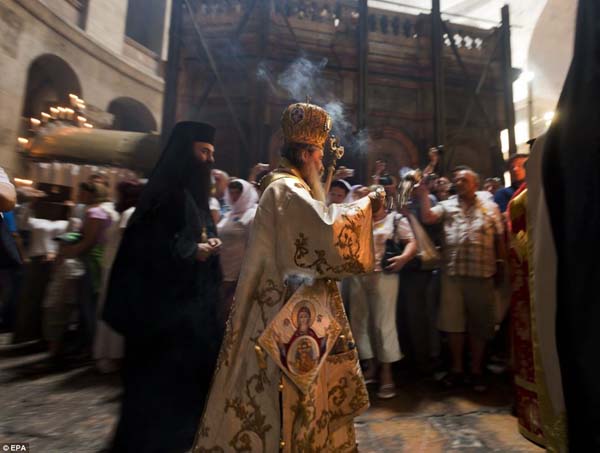 >



More than 85 per cent of Romanians are Orthodox Christian. They celebrate the resurrection of Christ on the evening before Easter Sunday, when a holy flame originating in Jerusalem is passed between churches.

Worshippers visit their local church with candles and take the flame - which is seen as a light from God - back into their homes for Easter Sunday.

The flame is brought from Jerusalem by members of the Romanian Orthodox clergy after an event called the Holy Fire ceremony at one of Christianity's holiest churches.

For a gallery of photos, and the full article, visit dailymail.co.uk




---