Scientists and Google create Singularity University to solve "humanity's grandest challenges"
Next Step HAL?
Theorists predict smarter-than-human computers by 2019



Video from: foxnews.com




Some technologies are so complex and have so many frequent breakthroughs that few people can keep up. Now comes a new nine-week summer program in Silicon Valley for super-smart people. Dubbed Singularity University, its founders hope it will help close the gap in understanding and applying fast-developing technologies to solve what they called "humanity's grandest challenges."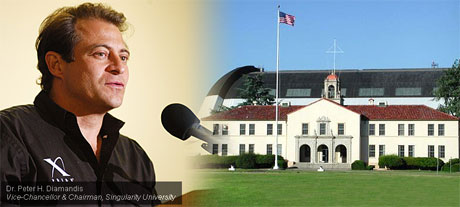 Peter Diamandis, the Santa Monica physician credited with fueling private space rocketry; S. Pete Worden, director of NASA's Ames Research Center; and futurist Ray Kurzweil are behind the move to form the school. Internet giant Google is a sponsor.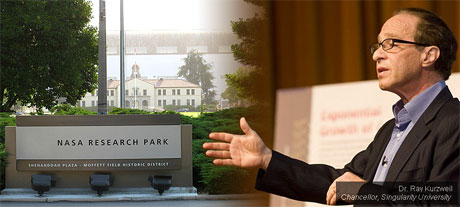 The goal of the Singularity school, which will be located at an Ames facility in Sunnyvale, Calif., is to bring together the world's top graduate and postgraduate students in 10 diverse disciplines, such as biotechnology, nanotechnology, medicine and law. They will spend nine weeks together learning about each others' disciplines and then focus on ...

... finding ways to overcome pressing challenges such as poverty, hunger and pandemics. Technology heavyweights, including Internet pioneer Vint Cerf, are slated to give the lectures.

Applications should be available at Singularity University's website, which is supposed to go live tonight.

The official announcement is expected Tuesday at the annual Technology, Entertainment, Design conference in Long Beach. The invitation-only confab, better known as TED, draws movers and shakers such as Bill Gates, Jane Goodall and Bono.

The idea for the school came from "The Singularity Is Near," a Kurzweil book that looks at the future of man and technology, Diamandis said.

"It's a first-of-a-kind curriculum, designed to provide future leaders with an understanding of what is possible today as well as an understanding of where the real opportunities exist for innovation that might spring from converging technologies," Diamandis said.

He expects about 120 students for the annual program, which will begin in June.

Source: Scientists and Google create Singularity University to solve big problems