Secret American Space Agency Gives NASA Two Spy Telescopes More Powerful Than the Hubble
What do you know about the National Reconnaissance Office? Did you know that the shadowy space agency has two spy telescopes more powerful than the Hubble that they're simply not using anymore? And did you know that it gifted them to NASA for studying the secrets of the universe? Yep, that's exactly what happened.

The NRO-1 and NRO-2 telescopes are currently sitting dismantled in an upstate New York warehouse, waiting to be retrieved. According to the Washington Post, the mirrors of the telescopes measure 7.9-feet in diameter, just like the Hubble. But unlike the creaky telescope currently in orbit, the NRO hardware has a secondary mirror enabling 100 times the resolving power.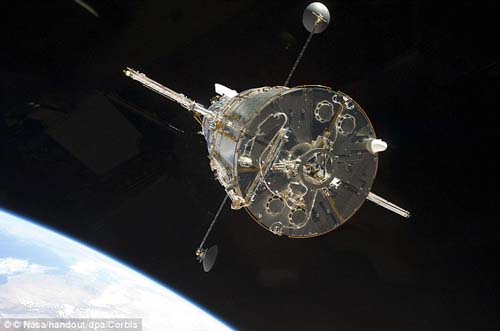 While the telescopes were given to NASA free of charge, they do not have the funds to launch them into space.



This, predictably, has scientists and researchers very enthusiastic. According to the NY Times, many believe this will rejuvenate the American space program, hoping the added power of the telescope will allow for the study of dark energy as it relates to the expansion of the universe.


Astronomers have lobbied for a space mission to investigate dark energy ever since observations of the exploding stars known as supernovae indicated that the expansion of the universe was speeding up, the discovery that won Dr. Reiss and two other American astronomers the Nobel Prize. The fate of the universe, as well as the nature of physics, scientists say, depends on the nature of this dark energy.


But there's a lot of work that needs to be done before that can happen. There's currently no program—no money, no engineers, no facilities—in place to get these instruments up into orbit. The telescopes even lack the cameras, spectrometers, and navigational tools necessary for operation.

In fact, little is known about what the telescopes were used for previously, or why they're currently sitting dismantled in a government building. The NRO, though a public space agency, deals almost exclusively with spy satellites and other space-related gear pertaining to intelligence gathering. According to NASA, the satellites likely won't be operational until 2020 at the earliest.

But when these things are ready, oh boy. We'll have reasons to be excited.

Read the full article at: gizmodo.com