Snowden Gets Russian Asylum and Leaves Moscow Airport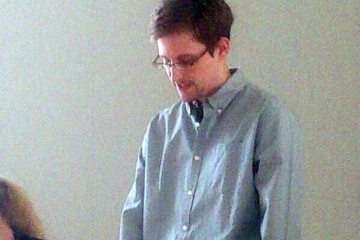 On Thursday afternoon, Edward Snowden, who is wanted in the U.S. for leaking the secrets of American intelligence agencies, received asylum in Russia for one year and left the transit zone of the Moscow airport where he had been marooned for five weeks. According to his Russian lawyer, Anatoly Kucherena, Snowden got into a regular taxi cab outside the airport and drove off to an undisclosed location. Out of security concerns, Kucherena said he would not reveal Snowden's whereabouts, but he gave some indication of the whistle-blower's options now that he has officially entered Russian territory.

"He can rent a hotel room, an apartment, a house," Kucherena told the state news agency RIA Novosti. "He can live in a hut. He's absolutely free." The only constraints on his freedom in Russia relate to the fact that he is, in the lawyer's words, "one of the most wanted men in the world." He became a fugitive in May, when he leaked a cache of secret documents to the press revealing the global surveillance methods of the U.S. National Security Agency. His first haven was in Hong Kong, where he gave his last on-camera interview from a hotel room in June. But on June 23, days after the U.S. government annulled his passport, Snowden flew on to Moscow.

[...]

Read the full article at: time.com




---
---

Red Ice Creations Note: That Russia has now granted whistleblower Edward Snowden asylum does not make Russia a shining beacon to truth and a leader in justice. One needs only glance at history books to see how Russia has dealt with it's own whistleblowers...



The Cruel Fates of Russian Whistleblowers


From : Khodorkovsky

It is often said that we should judge a society by how they treat their prisoners, but in the case of Russia, it is noteworthy to look at how they treat their whistleblowers.

On April 8th, 2013, the investigative journalist Mikhail Beketov passed away, prompting an outpouring of international mourning and posthumous honors of his work.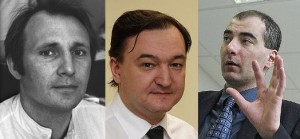 Beketov had been deprived of a quality life since November 13, 2008, when he was brutally attacked by thugs and beaten to within an inch of his life. The muckraking journalist was left for dead in the yard of his own home for nearly two days before being discovered by a neighbor.

The attack was so severe that Beketov had to have his leg and four fingers amputated. He suffered significant brain damage, lost the ability to speak, and was partially paralyzed. When he died earlier this week, he apparently had choked on food and asphyxiated, which his caretakers say was likely due to scaring from the tracheostomy that had to be performed to save his life following the attack.

Like so many before him, Beketov was attacked for blowing the whistle on Russian corruption – specifically a massive highway project that was being planned to cut straight through the protected Khimki forest. As the editor and owner of the small newspaper Khimkinskaya Pravda, Beketov authored numerous articles critical of local government officials and Khimki Mayor Vladimir Strelchenko. He was exceptionally critical of a plan to exhume and re-bury the cemetery plots of a number of pilots from World War II (the Great Patriotic War), and also gave extensive coverage to the protest movement against the planned Khimki superhighway.

As a result of his work, Beketov was repeatedly harrassed and threatened. In 2007, unknown persons shot his dog and left the remains on his front steps. A few months earlier, his car was destroyed by a bomb – luckily he wasn't in the vehicle at the time. Then in November 2008, he received a phone call from someone who told him "you are being targeted." It would be his last warning.

After the brutal assault, police were decidedly unconcerned about Beketov's attackers, and still today, no one has ever been arrested. According to one article, "The police promised a thorough investigation, but barely looked up from their desks. Surveillance videos were ignored. Neighbors were not interviewed. Information about politicians' displeasure with Mr. Beketov was deemed 'unconfirmed,' according to interviews with officials and residents."

The unpunished murder of Beketov underscores a pattern of impunity in whistleblower cases in Russia, where those few individuals who pit themselves against an instance of corruption in the system are not only subjected to a loss of life and liberty, but also a unique level of cruelty and insult.

Consider the well known case of Sergei Magnitsky, the lawyer who exposed a tax rebate corruption scheme by officials of the Interior Ministry using his client's company, Hermitage Capital Management. Not only was Magnitsky unlawfully jailed, abused, and denied proper medical treatment, he was subjected to the most inhumane detention conditions. He kept a detailed journal of his mistreatment, showing each and every step taken by the prison authorities that ultimately caused his death.

But the indignity did not stop with the taking of his life. After his friends and family mounted a global campaign to see those responsible for his murder held accountable, resulting in the passage of the Sergei Magnitsky Rule of Law Accountability Act of 2012 by the U.S. Congress, Russia decided to posthumously charge Magnitsky with invented crimes – a desperate whitewash of the thefts of just a handful of people and a profound insult to the grieving family. Perhaps not yet satisfied with the damage done, the Duma responded to the Magnitsky Act by banning adoptions of Russian orphans by American parents. All to cover up the corruption of the system.

Magnitsky and Beketov are not just isolated cases of whistleblowers being killed off by the Russian government.

[...]

Read the full article at: khodorkovsky.com