Sunken Treasure: Egyptian Artifact Find Is Largest Nautical Collection From the Ancient World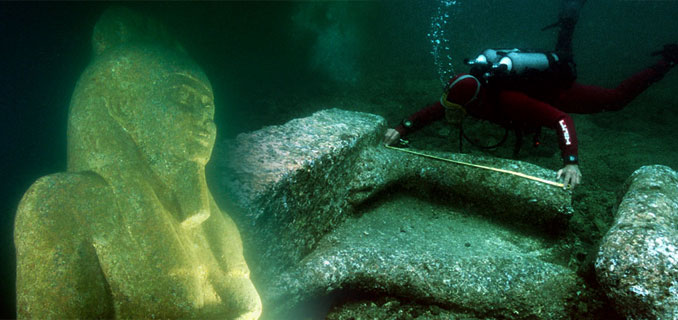 Research sheds light on ancient Egyptian port and ship graveyard

New research into Thonis-Heracleion, a sunken port-city that served as the gateway to Egypt in the first millennium BC, was examined at a recent international conference at the University of Oxford. The port city, situated 6.5 kilometres off today's coastline, was one of the biggest commercial hubs in the Mediterranean before the founding of Alexandria.

The Oxford Centre for Maritime Archaeology at the University of Oxford is collaborating on the project with the European Institute for Underwater Archaeology (IEASM) in cooperation with Egypt's Ministry of State for Antiquities.

Port of entry

This obligatory port of entry, known as 'Thonis' by the Egyptians and 'Heracleion' by the Greeks, was where seagoing ships are thought to have unloaded their cargoes to have them assessed by temple officials and taxes extracted before transferring them to Egyptian ships that went upriver. In the ports of the city, divers and researchers are currently examining 64 Egyptian ships, dating between the eighth and second centuries BC, many of which appear to have been deliberately sunk. Researchers say the ships were found beautifully preserved, in the mud of the sea-bed. With 700 examples of different types of ancient anchor, the researchers believe this represents the largest nautical collection from the ancient world.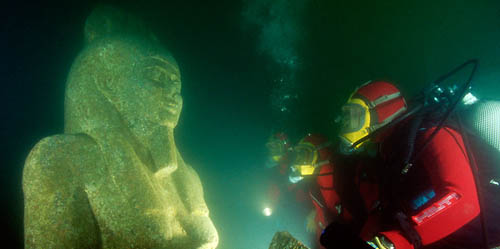 "The survey has revealed an enormous submerged landscape with the remains of at least two major ancient settlements within a part of the Nile delta that was criss-crossed with natural and artificial waterways," said Dr Damian Robinson, Director of the Oxford Centre for Maritime Archaeology at the University of Oxford. Dr Robinson, who is overseeing the excavation of one of the submerged ships known as Ship 43, has discovered that the Egyptians had a unique shipbuilding style. He is also examining why the boats appear to have been deliberately sunk close to the port.

Several ship graveyards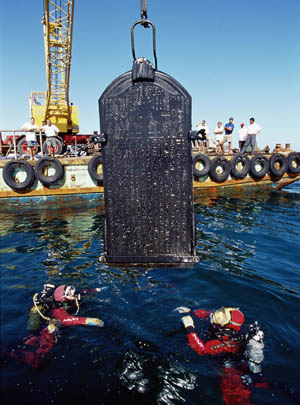 "One of the key questions is why several ship graveyards were created about one mile from the mouth of the River Nile. Ship 43 appears to be part of a large cluster of at least ten other vessels in a large ship graveyard," explained Dr Robinson. "This might not have been simple abandonment, but a means of blocking enemy ships from gaining entrance to the port-city. Seductive as this interpretation is, however, we must also consider whether these boats were sunk simply to use them for land reclamation purposes."

Maritime trade in the ancient world

The port and its harbour basins also contain a collection of customs decrees, trading weights, and evidence of coin production. The material culture, for example, coin weights, was also discussed at the conference, placing this into the wider narrative of how maritime trade worked in the ancient world.

[...]

Read the full article at: pasthorizonspr.com