Sweden: Rape Capital of the West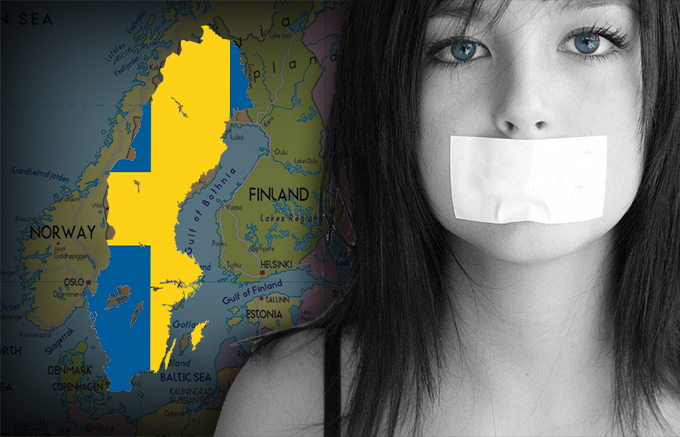 In 1975, the Swedish parliament unanimously decided to change the former homogeneous Sweden into a multicultural country. Forty years later the dramatic consequences of this experiment emerge: violent crime has increased by 300%.

If one looks at the number of rapes, however, the increase is even worse. In 1975, 421 rapes were reported to the police; in 2014, it was 6,620. That is an increase of 1,472%.

Sweden is now number two on the global list of rape countries. According to a survey from 2010, Sweden, with 53.2 rapes per 100,000 inhabitants, is surpassed only by tiny Lesotho in Southern Africa, with 91.6 rapes per 100,000 inhabitants.

According to figures published by The Swedish National Council for Crime Prevention (Brottsförebyggande rådet; known as Brå)–an agency under the Ministry of Justice–29,000 Swedish women, during 2011, reported that they had been raped (which seems to indicate that less than 25% of the rapes are reported to the police).

Strange explanations

Rather than doing something about the problem of violence and rape, Swedish politicians, public authorities and media do their best to explain away the facts. Here are some of their explanations:


- Swedes have become more prone to report crime.
- The law has been changed so that more sexual offences are now classed as rape.
- Swedish men cannot handle increased equality between the sexes and react with violence against women (perhaps the most fanciful excuse).


A long-held feminist myth is that the most dangerous place for a woman is her own home–that most rapes are committed by someone she knows. This claim was refuted by Brå's report:

"In 58% of cases, the perpetrator was entirely unknown by the victim. In 29% of cases the perpetrator was an acquaintance, and in 13% of cases the perpetrator was a person close to the victim."

Brå reports that there are no major differences between women of Swedish and foreign background when it comes to the risk of being raped. Significantly, the report does not touch on the background of the rapists.

Without parallel

Back in 1975, the year when politicians decided that Sweden was to become multicultural, the Swedish population stood at 8,208,442. By 2014 it had grown to 9,743,087–an increase of 18.7%. This growth is entirely due to immigration, as Swedish women on average give birth to 1.92 children compared to the 2.24 average of immigrant women. One should, however, keep in mind that in the statistics, second-generation immigrants are counted as Swedes.

Sweden's recent population growth is without parallel. Never before in the country's history has the number of inhabitants increased so fast. Sweden is now the fastest growing country in Europe.

[...]

Read the rest: amren.com