Terror Marketing? 'Canada Day bomb-plot' arrests raise questions
Red Ice Creations Note: The more one looks into this case, the more questions are raised, and the more suspicious one gets. While the Royal Canadian Mounted Police want to treat this case like a 'slam dunk', it's obvious to even the most casual observer that these two suspects, if 'self-radicalized Islamic terrorists' they are, almost certainly had assistance in becoming so.

What was the official involvement over the last 6 months?
Why were the RCMP so certain that the 'bomb materials' were 'inert'?
What is to be gained by foiling this plot over the national holiday when they obviously could have chosen ANY time?
Why the insistence that these two suspects are linked to Al Qaeda?

Could setting up and 'foiling' these plots, much like the FBI does, be a way of creating pretext needed for increased involvement in the so-called global war on terror, or a move to beef up security and surveillance across the country?




---



Canada Day bomb-plot arrests raise questions about war on terror tactics


By Dene Moore | The Canadian Press

Just what triggered a five-month investigation involving the country's national terrorism unit into two recent Muslim converts now accused of a Canada Day terror plot in British Columbia?

And what role did police operatives play as the bombing plan unfolded that gave RCMP so much confidence the public was never in danger?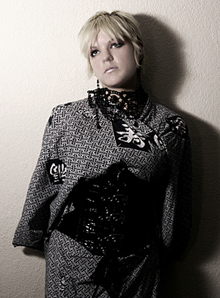 Accused Amanda Korody

As controversy mounts in the United States about the tactics employed in the American war on terror, those are some of the questions being asked after RCMP arrested John Nuttall and Amanda Korody this week for allegedly planning a bomb attack at the B.C. legislature during July 1 celebrations.

"For me, that's one of the most interesting questions that's going to come out of this: How were they first alerted to these two and then what role did (police) play in encouraging or providing material?" Scott Watson, a University of Victoria expert in international security issues, said Thursday.

Micheal Vonn, of the B.C. Civil Liberties Association, said there are similarities between this investigation and some American counter-terrorism investigations.

"The real signal is the absolute confidence of the police that the devices would not work. This is certainly a suggestion that either they had control of the devices — perhaps they provided them, perhaps they knew the specifications of them were faulty," she said.

"Whatever that confidence is based on ... these are signals that the investigation may have had this component of facilitation and those are inherently controversial in terms of police tactics."

RCMP said a tip from the Canadian Security Intelligence Service prompted the investigation. RCMP Assistant Commissioner Wayne Rideout said the Integrated National Security Enforcement Team used "a variety of complex investigative and covert techniques."

In the United States, information leaks from former National Security Agency contractor Edward Snowden — now on the run — revealed the massive scale of intelligence agencies' access to phone and Internet records of millions of Americans to aid in the fight against terrorism.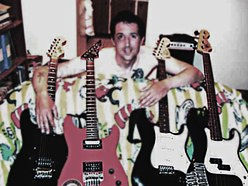 Accused John Nutall

One neighbour of Nuttall's told reporters that she called police to report him after overhearing him in the street talking about blowing things up.

But Nuttall and Korody were also active in several online communities, and may have triggered an investigation themselves.

Last year, they became regular posters on a paintball forum called Outlaw Paintball. Nuttall posted under the username Mujahid, another user who played paintball with the couple confirmed. The user asked that his name not be published.

Mujahid also listed the same phone number as the couple used on other sites, including in comments on YouTube. In particular, the number was associated to a comment on the controversial "Innocence of Muslims" film that sparked protests last year.

Using the name "ana nimity," and the same profile picture of a cat holding a gun that Korody used on the paintball forum, the user became embroiled in a dispute with another user about nine months ago over a perceived insult to the prophet Muhammad.

"I am a Mujahid and inshAllah I will die a Shaheed," ana nimity wrote.

Mujahid is a Muslim warrior engaged in a jihad, while a Shaheed is an Arabic term that is sometimes translated to mean holy martyr.

Police were somewhat cryptic in explaining the motive for the alleged plot, saying the pair were inspired by an "al-Qaida ideology."

But the portrait emerging of the couple is of troubled individuals who dabbled in various anti-social ideologies before identifying themselves as Muslim, Watson said.

"I'm hesitant in a way to make their conversion to Islam a major element of the story," he said.

"Are these people terrorists or are they traditional-type criminals who were just trying to engage in violence because they've done that in the past? I just don't see the political connection in this case," he said.

[...]

Read the full article at: yahoo.com




---
Local police made the arrest after receiving tips from the Canadian Security Intelligence Service, saying at no time did the bombs pose any threat to the public. CSIS was tracking the couple since February and used technology to render the bombs "inert."

They planned to plant Boston Marathon-style bombs near the Victoria, British Columbia, legislature on July 1 as 40,000 people gathered to celebrate Canada's independence day.

Police showed off pictures of a pressure cooker containing rusted nails and others to be filled with nuts, bolts and washers. The RCMP said the suspects were "self-radicalized."

"While the RCMP believes this threat was real, at no time was the security of the public at risk," RCMP Assistant Commissioner James Malizia told Agence France-Presse. Source


Who are John Nuttall and Amanda Korody? (According to News1130)

We're learning more about the man and woman accused of plotting to blow up the BC Legislature during Canada Day celebrations earlier this week.

John Nuttall and Amanda Korody are in a relationship and had been living in Surrey.

Korody doesn't have a criminal record, but Nutall has a rap sheet that dates back more than a decade.

Three years ago he was found guilty of possession of a weapon in Victoria. He was also convicted of assault in Victoria is 2003.

He is also a musician and members of his former band "Lust Boys" say they don't share any of his opinions or views and have never been affiliated with any terrorist plots.

One of Nuttall's former bandmates says he was a violent drunk who was not religious.

Colin Stuart, whose stage name is Tommy Thrust, says Nuttall did a one-month try-out in 2009 to play guitar with the the Lust Boys. "It doesn't really make any sense to me, because when he was in the band, when I knew him, he never made any reference to religion. He was more into politics, what he understood of politics."

The couple's landlord is questioning how they could have financed such a plan.

The woman, who does not want her name used, says Nuttall was always polite and he and Korody always paid their rent on time, although they had very little cash.

She says Nuttall and Korody even had to borrow money from her and she says if they didn't have money for basics, how could they purchase items for alleged homemade pressure cooker bombs and move the explosives to a Victoria suite shared by the couple. [...] Source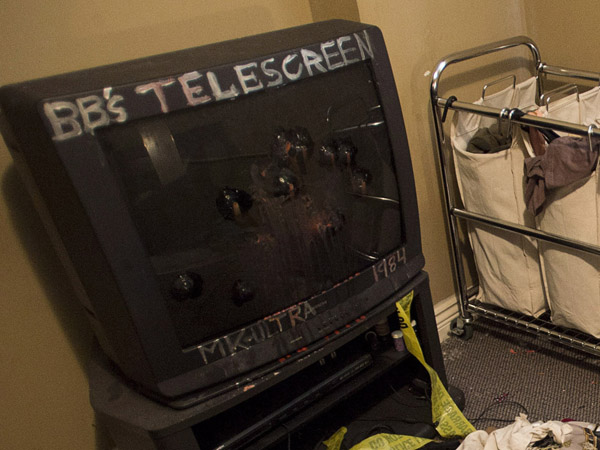 TV from the apartment of suspects John Nuttall and Amanda Korody in Surrey, B.C. It's allegedly been shot with paintball pellets.
Their Surrey, B.C. landlady, Shanti Thaman, painted a portrait of a very simple couple who had very little furniture and lived on social assistance. She said she sometimes gave them food.

"He didn't even have a bed to sleep on. Amanda and him slept on the floor," she said. "I don't know why they would be plotting something. Someone was brainwashing them." Source
---

READ: Watch the Media Fumble Around For Terror Connections