The EU's Out-Of-Control Intelligence Services (That Don't Exist)
Brussels, the center of gravity of the European Union and seat of NATO Headquarters, not only teems with lobbyists, diplomats, military personnel, bureaucrats, politicians, Americans, and other weird characters from around the world, but also with spies.

"Brussels is one of the largest spy capitals in the world," said Alain Winants, head of the Belgian State Security Service VSSE. He guesstimated that there'd be "several hundred" plying their trade at any one time, chasing after a broad array of topics, from trade issues to security policies.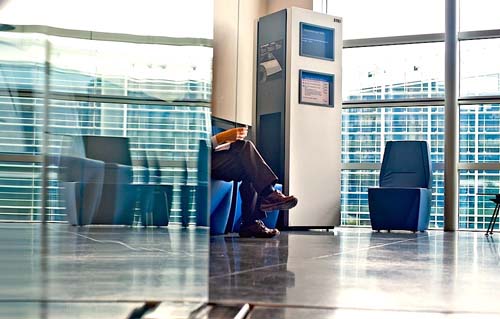 Yet officially, the EU itself doesn't have an intelligence service of its own. It's dependent on the national intelligence services of the member states that supply it with "finished intelligence." Officially. In reality, it has been building an intelligence apparatus of six services so far, some of them brand new, populated already by 1,300 specialists. But because they're officially not conducting direct covert operations – though they do go overseas, including to Libya during the Arab Spring! – they simply deny being intelligence services.

Thus, four of them have finagled to escape democratic oversight and control by the European Parliament. Even in the US, the Intelligence Community is accountable to the Congress. Not so in the EU. As everything else in the EU bureaucracy, these services – the newest dating back to 2011 – are constantly growing, assuming more functions, responsibilities, and power, with vast and ever expanding databases at their fingertips, tied into a dense network of other intelligence services. And it's just the beginning.

Some Members of Parliament are getting antsy and want to rein them in. Martin Ehrenhauser, independent MP from Austria, and member of the Subcommittee on Security and Defense Policy, is one of the ringleaders; and in his blog post, he details some of the issues.

Since its founding, the EU has been building its own spy programs, often triggered by specific needs, in an "ad-hoc" manner "without strategy" and without a "coherent concept" about its structure, methods, and people, he writes. This "EU intelligence community" saw its first steps in 1993 with the founding of Europol, the only intelligence service established by treaty, and thus the only one with a legitimate basis. Between the prolific years of 2000 and 2004, four additional intelligence units were cobbled together by the unelected European Council. And another one in 2011.

[...]

Read the full article at: testosteronepit.com