The Global Threat of Persistent Organic Pollutants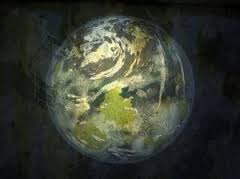 In my past two articles I have discussed the connection between pesticides, both general and POPs (Persistent Organic Pollutants), to a myriad of adverse health effects such as cancer and neurological disorders, particularly Parkinson's Disease. For these reasons alone, it is important to look at the standards currently set for such chemicals by the international standard-setting organization known as Codex Alimentarius.

As I mentioned in the first article in this series, I will distinguish between two different types of pesticides for the sole purpose of the topic of discussing Codex Alimentarius guidelines – general pesticides and POPs. General pesticides should be recognized as, quite simply, those pesticides not considered a Persistent Organic Pollutant by the Stockholm Convention. General pesticides are those which are most widely used since the Stockholm Convention actually banned the use of POPs altogether. Nevertheless, it is important to make the distinction for the purpose of clearly understanding Codex guidelines in this regard.

The term Persistent Organic Pollutant applies to specific types of pesticides and chemicals. These substances have been used mostly in pest control, "disease control," agriculture, and other different industries. The EPA distinguishes between two different types of POPs in terms of their production – intentional and unintentional. Intentionally produced POPs are those which are produced for the purpose of being used in manufacturing, agriculture, pest/disease control, or other industrial uses. To put it quite simply, intentionally produced POPs are those that are produced intentionally.

Unintentionally produced POPs are those that are essentially byproducts of industrial processes or combustion (like the incineration of waste) etc.[1]

The chemical in question has to meet fairly stringent requirements in order to obtain the status of POP, however. Additionally, the label "organic" means the chemicals must be carbon-based (organic) substances.

According the website of the Stockholm Convention on Persistent Organic Pollutants, they must also meet the following requirements.

They possess a particular combination of physical and chemical properties such that, once released into the environment, they:

- Remain intact for exceptionally long periods of time (many years);

- Become widely distributed throughout the environment as a result of natural processes involving soil, water and, most notably, air;

- Accumulate in the fatty tissue of living organisms including humans, and are found at higher concentrations at higher levels in the food chain; and

- Are toxic to both humans and animals. [2]


[...]

The accumulation of POPs in fatty tissue is at the heart of the problem with these chemicals due to the fact that they can pose an even more serious threat to predators at the top of the food chain than those at the bottom. This is due to the process known as biomagnification, where POPs accumulate in the fatty tissue of organisms and become more and more concentrated as they move from one organism to the other. As they work their way through the food chain, becoming more and more contaminated as they move along, those organisms at the very top of the food chain will be ingesting the largest amounts of the chemicals. It is for this reason that even small releases of POPs can be disastrous, especially for localized ecosystems that dine on local game/fish.

Read the full article at: activistpost.com




---
Tune into Red Ice Radio:
Ian Crane - Codex Alimentarius, Artificial Food Scarcity & The New World Order's Quest for Zion in 2012
Ian Crane - Codex Alimentarius and the New World Order
Scott Tips - National Health Federation & Codex Alimentarius
Scott Tips - Codex Alimentarius Update Victory, Nutrient Reference Values & Swine Flu
Dr. Andrew Saul - The War on Vitamins & Nutrition