The Hitler Escape - Operation Winnie the Pooh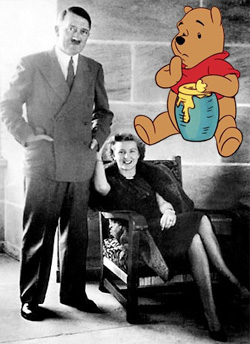 Below, the former agent Greg Hallett desribes how the English intelligence service, during the Russian siege of Berlin in two coordinated operations, rescued both Hitler and his nearest man Martin Bormann, from getting into Russian captivity. The short email text have been illustrated and divided into, first Hitler's rescue and then Bormann's, to make the course of events more clearer. All explanations below marked (*), including this, is made by the editor.


We're Hiring
We are looking for a professional video editor, animator and graphics expert that can join us full time to work on our video productions.
Apply
Tips
Send us a news tip or a
Guest suggestion
Send Tip