The Occult Symbolism of the Bronx Zoo
A hidden body of ancient spiritual wisdom lies encoded in the architecture of the Bronx Zoo in New York City. It was put there by the architects and stonemasons who designed and built the zoo's central structures at the turn of the last century. This wisdom is akin to the "lost" doctrine of the Freemasons and bears every evidence of having been designed and built by (true operative) Masons. Visible in the shape, blueprint, layout and iconography of the zoo's key buildings and landmarks, the message conveyed is one of spiritual illumination, aimed at leading a seeker toward expanded consciousness, nirvana, and ultimately the higher Self.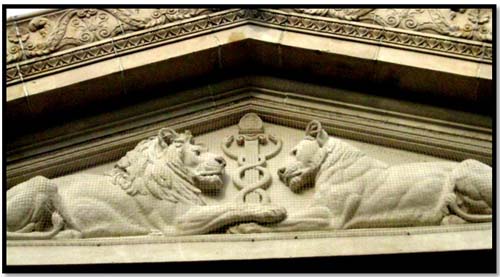 A caduceus symbol, inscribed on a building at the Bronx Zoo, flanked by a lion on the right and lioness on the left.



The Bronx Zoo is located in the Bronx borough of New York City. It is one of the world's largest metropolitan zoos, with some 4,000 animals representing about 650 species from around the globe. Yet few if any of the Bronx Zoo's annual visitors realize that hidden within the zoo's unique architecture is an immensely profound secret doctrine of spiritual illumination; a doctrine encoded in stone by "operative" Freemasons who designed and built the zoo's central structures.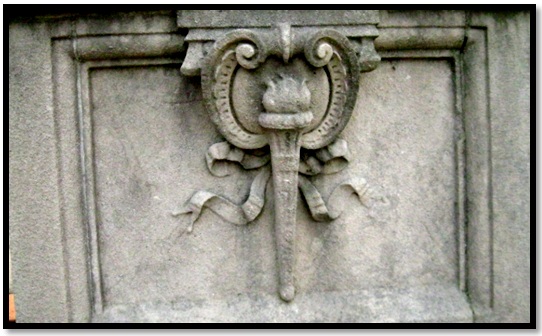 The Torch of Illumination, a symbol of intellectual and spiritual enlightenment.


This doctrine is visible when walking along "Astor Court," an approximately 10-acre-large promenade of esoterically-designed buildings, balustrades, grottoes, fountains, gardens and pathways. Situated on a low natural hill at the heart of the zoo's 265 acres, Astor Court is the zoo's most mysterious and provocative feature. Here's an aerial view of the Astor Court promenade with photos: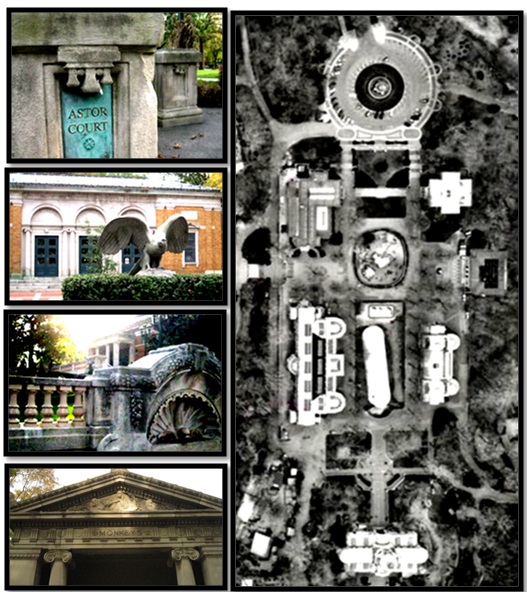 Aerial view of Astor Court with photos, Bronx Zoo, New York City.
By 1909 annual attendance had reached four million visitors.


The buildings on Astor Court―the Monkey House, Lion House, Bird House, Elephant House, & Administration Building―were constructed between 1899 and 1910 to designs by the architectural firm Heins & La Farge. Four of them are richly embellished with large, realistically modeled, stone and terra-cotta sculptures of animals by Eli Harvey, Charles R. Knight and Alexander Phimster Proctor. These works of art were commissioned to illustrate the animals housed in each building.

At first glance these designs seem innocent enough; but look more closely and you'll notice the consistent recurrence of a "three" or "three-in-one" trinity pattern etched in stone and art. This trinity pattern cries out for further examination. We see the pattern clearly on one Astor Court building called the Lion House. Its facade looks like the ruin of a marvelous ancient temple built by some genius long-lost civilization.

[...]

Read the full article at: richardcassaro.com




---

Tune into Red Ice Radio and hear guest Richard Cassaro speak on "the triptych enigma," something Richard has found evidence for around the world. What does this architectural secret symbolize?

Richard Cassaro - Hour 1 - The Triptych Enigma, Gothic Cathedrals & Freemasonry

Richard Cassaro - Hour 2 - The Triptych Enigma, Gothic Cathedrals & Freemasonry