The Sandy Hook Massacre: School Demolition Crew Sworn to Silence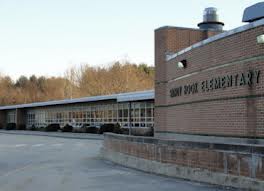 Employees of a construction company contracted by Newtown to demolish Sandy Hook Elementary School must sign non-disclosure agreements before commencing work on the project, scheduled to begin October 21.

The contracts reserve the right to pursue legal action against workers who publicly discuss what might be observed as the 57-year-old structure is leveled. Penalties also apply to employee attempts at removing any physical remains from the site.

Exhaustive in scope, the agreement requires workers to refrain from leaking information on virtually anything encountered on Sandy Hook grounds during or after their time of employment with Consigli Construction, the company subcontracted to carry out the demolition.

No unauthorized disclosure or removal of confidential information from the school, including any oral, written, graphic, software, technology, or virtually any items that belong to the school.

All measures [will] be taken to protect the secrecy and avoid disclosure of confidential information into the public domain; notification to the town of any disclosure of confidential information that may come to the company's attention.

No publication or posting of any information related to the project, and no photographs, drawings or other images of the school; no removal of any items from the school from dirt and bricks to doorknobs and window glass; any town documents be returned to the town; these commitments survive beyond the conclusion of an individual's employment.[1]

Newtown officials claim that such far-reaching precautions are necessary to preserve the privacy of victims' families. "It's a very sensitive topic," Newtown Selectman Will Rodgers said. "We want it (the site) to be handled in a respectful way."[2]

Newtown First Selectman E. Patricia Llodra similarly noted how the goal involves preventing exploitation of any building remnants. "We're going to every possible length to eliminate any possibility that any artifacts from the building would be taken from the campus and … end up on eBay," she told the Associated Press. [3]

Much of the building's debris will be thoroughly crushed and hauled away to an unnamed location. Newtown also is requesting documentation that non-destructible metal and similar materials are taken off-site and destroyed.[4]

The Sandy Hook investigation has proceeded under a cloak of unusual secrecy, with very little substantive evidence or documentation disclosed that might reveal what exactly took place on December 14, 2012 and, moreover, Adam Lanza's culpability. The corporate media have nevertheless proceeded to push a narrative with Lanza as the sole culprit.

[...]

Read the full article at: globalresearch.ca