TYPOGRAPHICAL ERROR on front page of alleged U.S. criteria for terrorist list
The Intercept, about the United States administration's 'Terror Watch List', and how "a 166-page document issued last year by the National Counterterrorism Center, spells out the government's secret rules for putting individuals on its main terrorist database".

Read: BLACKLISTED: The Secret Government Rulebook For Labeling You a Terrorist

A reader with a sharp eye noticed a strange typographical error on what is supposed to be an official report from the National Counterterrorism Center. The original source from The Intercept is here.

From our reader: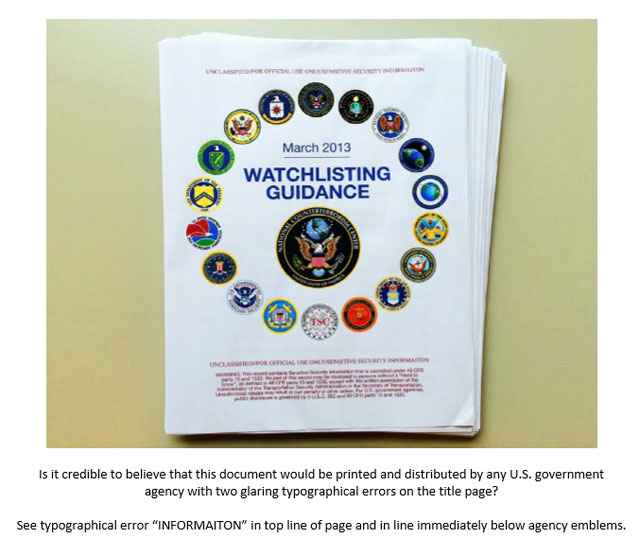 Screengrab from The Intercept document source, confirming: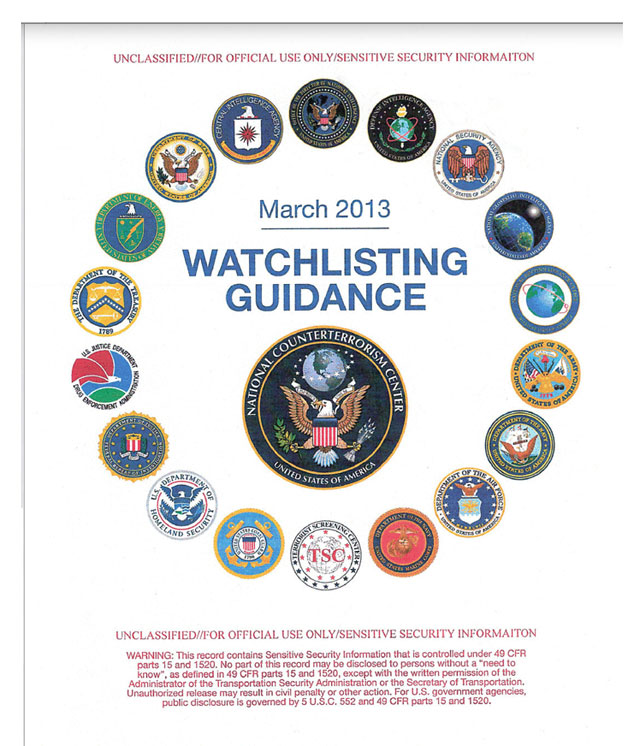 It's an interesting observation … spelling errors on an official report? What does it mean?

We put it to you to decide.