US violated Geneva Conventions, Bush Iraq commander says

The head of the US Central Command, General David Petraeus, said Friday that the US had violated the Geneva Conventions in a stunning admission from President Bush's onetime top general in Iraq that the US may have violated international law.

"When we have taken steps that have violated the Geneva Conventions we rightly have been criticized, so as we move forward I think it's important to again live our values, to live the agreements that we have made in the international justice arena and to practice those," Gen. Petraeus said on Fox News Friday afternoon.

Petraeus made the comment in the context of being asked about the Bush administration's so-called "enhanced interrogation techniques." The now-Central Command chief said he believed that banning the more extreme techniques had taken away "a tool" employed by "our enemies" as a moral argument against the United States.

Petraeus didn't say which parts of the Geneva Conventions he thought he and other administration officials had violated.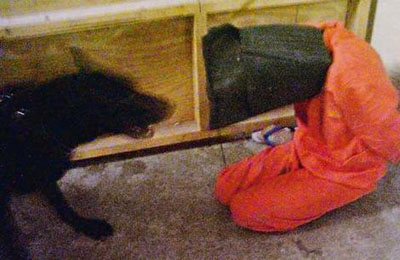 Asked about a "ticking time bomb" scenario — which is often employed by torture's defenders — Petraeus said that interrogation methods approved for use in the Army Field Manual were generally sufficient.

"There might be an exception and that would require extraordinary but very rapid approval to deal with but for the vast majority of the cases our experience… is that the techniques that are in the Army Field Manual that lays out how we treat detainees, how we interrogate them, those techniques work, that's our experience in this business," he said.

He also acknowledged that the US prison at Guantanamo Bay has inflamed anti-US hostility.

"I do support is what has been termed the responsible closure of Gitmo," Petraeus said. "Gitmo has caused us problems, there's no question about it. I oversee a region in which the existence of Gitmo has been used by the enemy against us. We have not been without missteps or mistakes in our activity since 9/11 and again Gitmo is a lingering reminder for the use of some in that regard."

"I don't think we should be afraid of our values we're fighting for," he added. "What we stand for and so indeed we need to embrace them and we need to ope rationalize them in how we carry out what it is we're doing on the battle field and everywhere else. So one has to have some faith I think in the legal system. One has to have a degree of confidence that individuals that have conducted such extremist activity would indeed be found guilty in our courts of law."

This video is from Fox's Live Desk, broadcast May 29, 2009.



Video Link: Youtube.com

Article Source: PrisonPlanet.com