What?! Obama claims 'Iraq invasion not as bad as Crimea'
With fully one Ukrainian soldier confirmed dead and several others wounded in myriad clashes, world leaders seem agreed that the Russian annexation of Crimea is the worst thing to happen within their collective memories. Then someone, likely just to bum everyone out, brought up Iraq.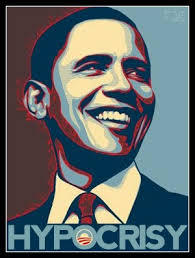 Speaking in Brussels today, President Obama went on a lengthy diatribe about how the decade-long US occupation of Iraq, which left roughly a million people dead and the entire region awash in al-Qaeda factions, was nowhere near as bad a thing as Crimea.

"America sought to work within the international system. We did not claim or annex Iraq's territory," Obama insisted, going on to praise Iraq as a "fully sovereign state" that "could make decisions about its own future."

Which is to say the US forced a puppet government into power before it left, despite Prime Minister Maliki losing the last election, and put in place an election system so crooked that even the Maliki-appointed election commission resigned en masse yesterday rather than take part in April's planned vote.

The US left Iraq, but the war did not, and even today the US is throwing military aid at the nation in ever-increasing numbers to fight off al-Qaeda, which has seized significant chunks of the country.

[...]

Read the full article at: antiwar.com




---
---
Iraq: War's legacy of cancer
Contamination from Depleted Uranium (DU) munitions and other military-related pollution is suspected of causing a sharp rises in congenital birth defects, cancer cases, and other illnesses throughout much of Iraq.

Many prominent doctors and scientists contend that DU contamination is also connected to the recent emergence of diseases that were not previously seen in Iraq, such as new illnesses in the kidney, lungs, and liver, as well as total immune system collapse. DU contamination may also be connected to the steep rise in leukaemia, renal, and anaemia cases, especially among children, being reported throughout many Iraqi governorates.

There has also been a dramatic jump in miscarriages and premature births among Iraqi women, particularly in areas where heavy US military operations occurred, such as Fallujah.

Official Iraqi government statistics show that, prior to the outbreak of the First Gulf War in 1991, the rate of cancer cases in Iraq was 40 out of 100,000 people. By 1995, it had increased to 800 out of 100,000 people, and, by 2005, it had doubled to at least 1,600 out of 100,000 people.