Who're You Calling a Neanderthal?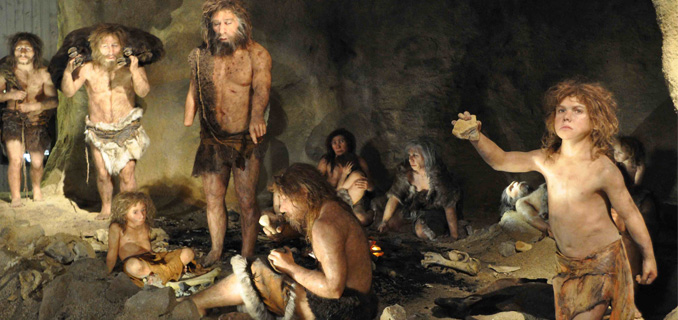 Most Westerners think of Neanderthals as stumbling, bumbling, mumbling fools who aimlessly wandered the landscape eking out a miserable, forlorn existence. Yet Neanderthals lived longer in Europe than modern humans have, by several hundred thousand years, and survived good and bad times.

The "Neanderthals are inferior" attitude traces back to their earliest descriptions in the mid-1800s when the first Neanderthal was labeled as "freak" or an "idiot" or "incapable of moral and religious conception." For many, the discoveries after 1865 confirmed these labels. Even the majority of human paleontologists supported this view.

But in the last 10 years there has been a major reassessment of the Neanderthals, and it turns out they share a lot of the behavior and capabilities of people in Europe today. This revolution in the way academics think about Neanderthals arises from discoveries in archaeology, re-evaluations of their anatomy and revelations about their genetic makeup.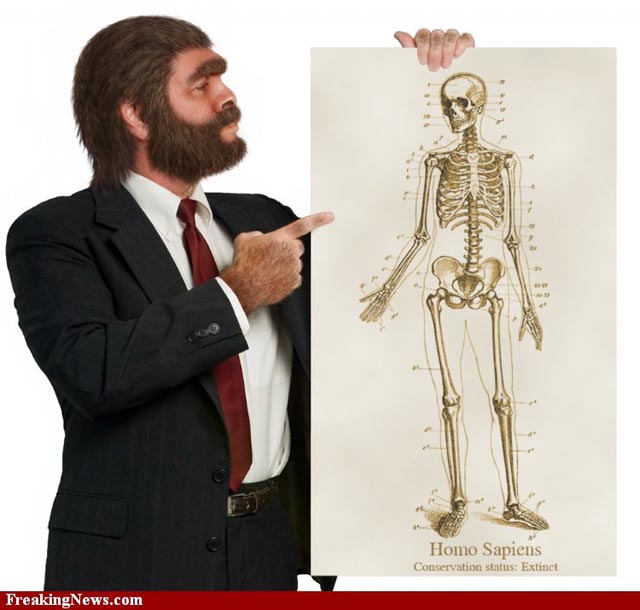 The most amazing is the extraction of nuclear DNA sequences from Neanderthal remains, which show that Europeans derive up to 4 percent of their genes uniquely from Neanderthals. Some 80 gene sequences come directly from Neanderthals and include regulators of smell, vision, cell division, sperm integrity and smooth muscle contraction.

One gene we share with Neanderthals is FOXP2, part of the gene complex associated with language production. We know variants of this gene in modern people cause language dysfunction and it was long assumed Neanderthals had a nonmodern form. This was partly based on the general assumption that Neanderthals were not like us — and some argued that Neanderthals lacked the ability to produce the essential vowels of language — "a," "e" and "u."

New anatomical work refutes this, and the evidence from FOXP2 shows that Neanderthals had the exact genetic sequence found in fully vocal moderns.

Another key to the language question is brain lateralization. Language is mostly on the left side, in the ear region. Someone who has suffered a stroke in this region often has impaired language ability, as well as paralysis on the right side of the body, because the left side of the brain controls that, too.

This lateralization is a hallmark of modern humans and is reflected in handedness. All humans have a right-hand-to-left-hand ratio of 9 to 1. Our nearest ape relatives lack this hand laterality, along with the modern FOXP2 sequence, but Neanderthals had both. Their 9-to-1 ratio was identical to all modern humans. The implication for all this is that Neanderthals could speak.

What did they talk about? Perhaps what colorant to use, since manganese dioxide blocks, and red and yellow ocher, have been found at some of the sites where they lived. In the Netherlands, early Neanderthals were liquefying these colorants, as seen in red ocher drops found at one site. Were these colorants dripping out of skin bags? No one knows, but it is unlikely they were dissolving red ocher in their hands.

Or were they talking about what feathers to decorate themselves with? At a site in Italy, feathers were removed from the wings of the bearded vulture, Eurasian black vulture, golden eagle, red-footed falcon, common wood pigeon and Alpine chough, based on cut marks found at the wingtips of bird bones.

Possibly they spoke about the strategies involved in catching them. Or maybe Neanderthals spoke about the power of eagle talons. Pendants made from these claws have been found at numerous sites in France and Spain spanning nearly 60,000 years. Some of the latest Neanderthal sites turned up modified and sometimes pierced tooth and bone pendants and other art objects.

Or maybe Neanderthals spoke about their dead. Newborns, children, adolescents and adults have been found in prepared graves, in a few cases with grave goods and other items to prepare them for whatever was to come.

[...]

Read the full article at: nytimes.com

Top Image via The Cultural Niche





---
Tune into Red Ice Radio:
Troy McLachlan & Theodore Holden - Hour 1 - Cosmos in Collision: Antique Solar System, Neanderthals & Modern Man
Lloyd Pye - Hominoids
Ross Hamilton, Jim Vieira & Hugh Newman - Hour 1 - Giants, Mound Builders & Etheric Energy
Freddy Silva - Ancient Sacred Sites, Invisible Temples, Giants & Our Ancestors
Nora Gedgaudas - Hour 1 - The Paleo Diet, Primal Body & Primal Mind