Why Are Banking Executives In London Killing Themselves?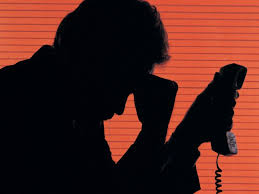 Bankers committing suicide by jumping from the rooftops of their own banks is something that we think of when we think of the Great Depression. Well, it just happened in London, England. A vice president at JPMorgan's European headquarters in London plunged to his death after jumping from the top of the 33rd floor. He fell more than 500 feet, and it is being reported by an eyewitness that "there was quite a lot of blood". This comes on the heels of news that a former Deutsche Bank executive was found hanged in his home in London on Sunday. So why is this happening? Yes, the markets have gone down a little bit recently but they certainly have not crashed yet. Could there be more to these deaths than meets the eye? You never know. And as I will discuss below, there have been a lot of other really strange things happening around the world lately as well.

[...]

If the stock market was already crashing, it would be easy to blame the suicides on that. The world certainly remembers what happened during the crash of 1929...

Historically, bankers have been stereotyped as the most likely to commit suicide. This has a lot to do with the famous 1929 stock market crash, which resulted in 1,616 banks failing and more than 20,000 businesses going bankrupt. The number of bankers committing suicide directly after the crash is thought to have been only around 20, with another 100 people connected to the financial industry dying at their own hand within the year.

But the market isn't crashing just yet. We definitely appear to be at a "turning point", but things are still at least somewhat stable.

So why are bankers killing themselves?

That is a good question.

As I mentioned above, there have also been quite a few other strange things that have happened lately that seem to be "out of place".

For example, Matt Drudge of the Drudge Report posted the following cryptic message on Twitter the other day...

"Have an exit plan..."

What in the world does he mean by that?

Maybe that is just a case of Drudge being Drudge.

Then again, maybe not.

And on Tuesday we learned that a prominent Russian Bank has banned all cash withdrawals until next week...

Read the full article at: blacklistednews.com