Yde Girl of the Netherlands
On May 12,1897 Dutch peatcutters were in for quite a surprise while dredging peat from a Stijfveen bog near the village of Yde in the Netherlands. Upon discovering a preserved body with fire red hair, the peatcutters were horrified and ran away, convinced that they had seen the devil. They returned later that day to hide the body under some stacks of peat, where she remained until the local mayor found her nine days later.

The Yde girl wore a woolen cape and a noose that wrapped around her neck three times, suggesting she had been sacrificed or executed. A stab wound was also found near her collarbone. A CT scan suggests that she was about 16 at the time of death, and that she suffered from scoliosis. Carbon-14 dating suggests she may have died in the first century CE.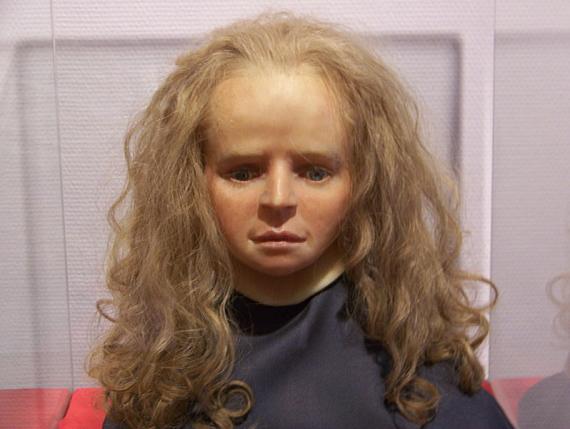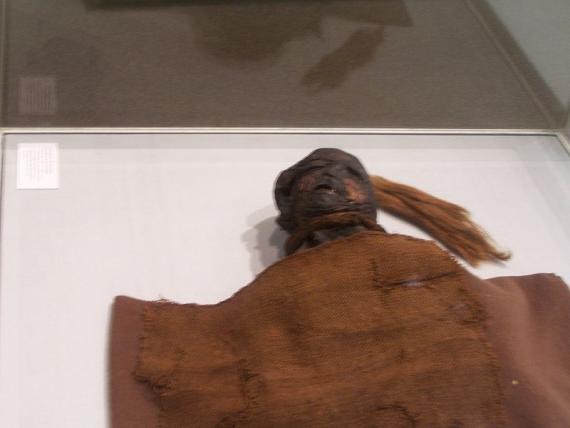 Like that of most other bog bodies, the Yde girl's skin and features are still preserved due to the tannic acid in the marsh water. Though found well preserved, the peatcutters' tools had considerably damaged her body and villagers are responsible for pulling out some of her hair, teeth, and bones. Fortunately, the Drents Museum intervened and preserved what was left of her.

In 1992, Richard Neave of Manchester University made a reconstruction of her head using criminal pathology techniques. With a face to go with her body, the Yde girl soon became internationally famous and received significant coverage. Today, both the reconstruction and the Yde girl's remains can be found on display at the Drents Museum in Assen.

Article from: atlasobscura.com

Image: Wikipedia.org