Ancient Maya Pyramid Destroyed in Belize
An archaeological group says it plans to take legal action.

Despite its small size, the Caribbean country of Belize is known for a few outstanding characteristics: a spectacular barrier reef, a teeming rain forest, and extensive Maya ruins.

It now has one fewer of those ruins.

A construction company in Belize has been scooping stone out of the major pyramid at the site of Nohmul (meaning Big Mound), one of only 15 ancient Maya sites important enough to be noted on the National Geographic World Atlas.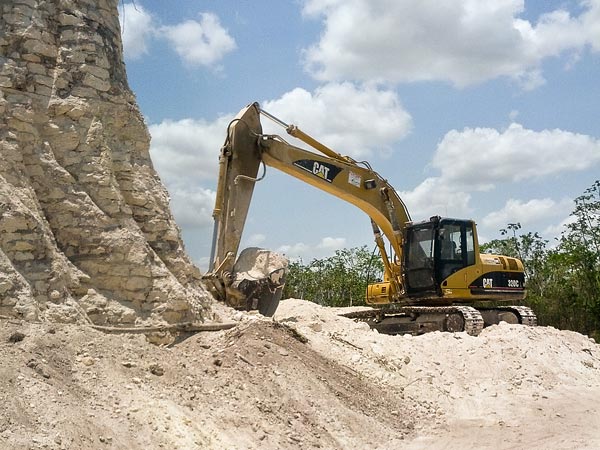 The National Institute of Culture and History of Belize had earlier noted that "the site continues to be destroyed by road construction crews who bulldoze the mounds for gravel."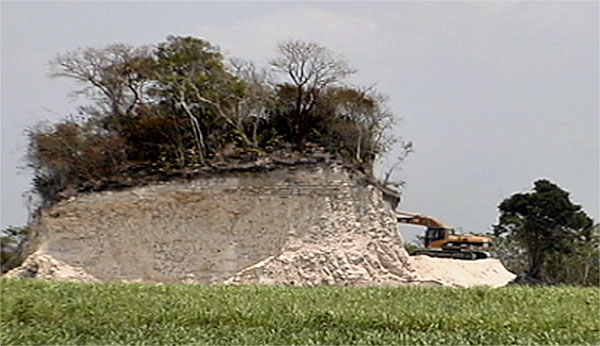 But now it appears that nearly the entire main pyramid, once standing over 60 feet tall, has been destroyed by road building crews, said John Morris, associate director of research at Belize's Institute of Archaeology. The institute is a department of the Belize Ministry of Tourism and Culture.

Authorities discovered the destruction late last week.

All of Belize's ancient Maya sites are protected by law. The Institute of Archaeology plans to investigate the destruction and take those responsible to court, Morris said.

[...]

Read the full article at: nationalgeographic.com




---
Nazca lines ripped up by quarrying operations in Peru