Another JP Morgan Banker Leaps to His Death


---
Another JP Morgan Banker Leaps to His Death
Paul Joseph Watson |Infowars

Hong Kong man becomes 7th banker to die under mysterious circumstances

Yet another banker has committed suicide, with a JP Morgan forex trader leaping to his death from the top of the firm's Chater House headquarters in Hong Kong.

Over the past few weeks at least seven bankers have died under mysterious circumstances, including another JP Morgan senior manager who jumped off the top of a skyscraper in London last month.

Speculation is rife that the series of deaths are connected to some kind of looming financial crisis or a huge legal case targeting bankers for malfeasance, although no definite link has been established.

Eyewitnesses said that the man, who was in his 30′s, accessed the roof of the 30 story office tower and jumped, with police on the scene failing to talk him out of committing suicide. Chater House is JP Morgan's main regional Asian office.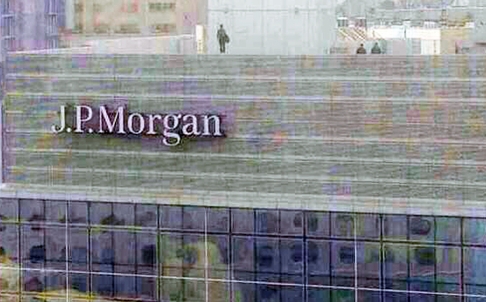 "According to several JP Morgan employees, the man was a forex trader with the company," reports the South China Morning Post, adding that his name was Li Junjie. The bank itself refused to confirm that the man was an employee.

Junjie becomes the 7th banker to suddenly die in recent weeks. Questions as to whether the deaths are merely a coincidence or are linked to some as yet unknown factor continue to swirl.

[...]

Read the full article at: infowars.com




---
READ:
JPMorgan CEO: It would be 'criminal' to go to trial for role in financial crisis
---

Ten Banks in FX Trading Probe Have Handed Evidence to FCA
By Ben Moshinsky | Bloomberg

Ten banks turned over evidence to the U.K. Financial Conduct Authority as part of an investigation into the manipulation of foreign-exchange benchmarks, its chief executive officer told lawmakers.

The allegations are "as bad as Libor," FCA CEO Martin Wheatley said in London today, referring to the global probe into rigging of the London interbank offered rate. Those investigations have resulted in global fines of about $6 billion and led to reviews of other benchmarks, including currency rates.

The regulator is investigating "a number of benchmarks that operate in London," Wheatley said. The foreign-exchange probe is unlikely to be concluded this year, he said, without identifying any banks under investigation.

The regulator said in October it was opening a formal probe into currency-rate trading, joining regulators in the U.S. and Switzerland in reviewing the $5.3 trillion-a-day market. The world's seven biggest foreign-exchange dealers have now all taken action against their employees, with at least 17 traders suspended, put on leave or fired.

Royal Bank of Scotland Group Plc has handed over records of instant messages to the FCA after concluding a former currency trader's communications with counterparts at other firms may have been inappropriate, according to two people with knowledge of the matter.

[...]

Read the full article at: bloomberg.com