Anti-Semitism in Sweden?
Below is an op-ed from Svenska Dagbladet by Willy Silberstein, the Chairman of the Swedish Committee Against Anti-Semitism.

It was translated by a contributor to: gatesofvienna.blogspot.com

Anti-Semitism in full bloom



>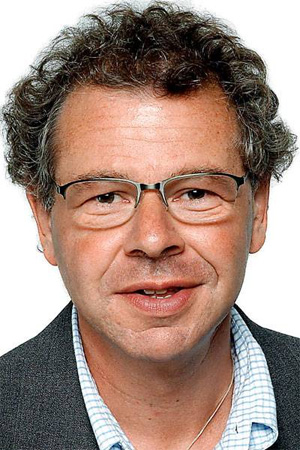 Willy Silberstein, the Chairman of the Swedish Committee Against Anti-Semitism

Published: June 4, 2010, 04:33

Ship to gaza the last few days show that the of Jews in Sweden are struggling against serious prejudice. Anti-Semitism exists among MPs, academics and on the internet, writes Willy Silberstein, Chairman of the Swedish Committee Against Anti-Semitism.

[…]

I read on the Socialist MP Veronica Palm's blog: "Wondering who the chosen people will burn next time?" The quote is from a song by Bjorn Afzelius.

"The chosen people" does not refer to a country, but to the Jews as a group. And in this context — and in line with traditional anti-Semitic arguments — it aims to depict Jews as superior and evil.

After what has happened, how can more prominent Social Democrats in Parliament ask the question: Who are the Jews going to burn next time?

Veronica Palm quickly got cold feet. But not because of her own insight, but because she was criticized on her blog.

So a little later she writes: "I have now understood that the song quote, taken out of context, can be perceived as bordering on anti-Semitism."

No, Veronica Palm, it is not on the border. It is anti-Semitic. Following events in the Middle East in general terms while pointing out Jews as wanting to burn, is actually putting collective blame on a particular group.

So thin is the veneer. I'm pretty sure that Palm is not anti-Semitic. But her ignorance is serious and worrying. Veronica Palm is vice-chairman of the parliamentary social committee. She is chairman of the Social Democrats in Stockholm. To ask, Who do the Jews want to burn next time? On the border with anti-Semitism?
- - - - - - - - -
On Newsmill, Torbjorn Tännsjö writes that Jews should distance themselves from Israeli government's actions against the Ship to Gaza. Muslims must renounce terrorism where Muslims are involved.

This will eliminate any anti-Semitism and Islamophobia.

Torbjorn Tännsjö's writings instead are an opening for anti-Semitic reactions if Jews do not reject Israel.. As every burqa-bearing woman we meet in the street must be able to produce proof that she has distanced herself from al Qaeda and so on. Otherwise, she is apparently to blame.

The veneer is thin. Tännsjö's ideas are of the same character that we heard some time ago. Then the Jews in Malmö were told that to avoid harassment, they should condemn Israel's war in Gaza.

Is the philosopher Tännsjö responsible for what philosophers around the world doing? If a philosopher goes berserk and kills a group of students, is it a moral duty for Tännsjö to act, or otherwise he himself will be subjected to harassment?

Through Facebook I received the following message from a person with a typically Jewish name: "For the last 48 hours, my children (who are adults) and I received about 45 phone calls on how we will be treated when they get hold of us Jews and finish the job that Hitler did not have time to do, how my children and grandchildren (and they knew the names of the children and grandchildren) should be killed in the square."

On the Web prejudices are also in full bloom. "I hope this ends up in history books alongside all the other things about Jews and the Holocaust, that the Jews fought for 'Democracy' and 'freedom' through the pirate-like activities and murder."

Among other things, the Swedish Committee against anti-Semitism arranges field trips for school children to concentration camps. It works not only against anti-Semitism but also against Islamophobia and homophobia, and works for people taking personal responsibility.

Nor does it escape criticism: "It is said that school children who travel to the concentration camps are paid by Israeli interests, and the ongoing abuses in the present day are not spoken about in school".

It may be added that the trips are paid for by the schools and no one else.

Someone on the internet finds inspiration in an old Hollywood star: "I know it was Arnold Schwarzenegger who, when asked a question about why Jews have been persecuted for 2000 years and why people have always had problems with them, answered simply, 'Where there is smoke, there is fire.'"

I think most Swedes believe that they live in a country where Jews, a small minority, have very few prejudices to contend with. But events in recent days show that under a very thin veneer there flourishes prejudice against Jews. Among MPs, academics, and hordes and on the net.

Source: gatesofvienna.blogspot.com

Please See Related

Shulamit Aloni, former israeli minister, argues that the holocaust and the "antisemite" accusation are used to manipulate those who criticize zionists.

David Duke argues that Sweden is manipulated by Zionists.