Bigfoot DNA: The Proof is Out There?
Even the mainstream news has been reporting new, bold claims that Texas Dr. Melba Ketchum and "a team of scientists can verify that their 5-year long DNA study, currently under peer-review, confirms the existence of a novel hominin hybrid species, commonly called "Bigfoot" or "Sasquatch," living in North America. Researchers' extensive DNA sequencing suggests that the legendary Sasquatch is a human relative that arose approximately 15,000 years ago as a hybrid cross of modern Homo sapiens with an unknown primate species." Source

Cryptomundo laid out the recent announcements:


Reported earlier here at Cryptomundo, Igor Burtsev, Head of International Center of Hominology, announced the completion of Dr. Melba Ketchum's project to sequence Bigfoot DNA. Dr. Burtsev continued on to say, "It is human like us only different, a hybrid of a human with unknown species…The hybridization event could not have occurred more than 15,000 years ago according to the mitochondrial data in some samples. Origin of this Hominin was probably Middle Eastern/Eastern Europe and Europe originally though other geographic areas are not excluded."

Almost immediately Dr. Melba Ketchum responded on her Facebook page, "It is unfortunate that the partial summary of our data was released in this manner, however, I will be making a formal response in the next few days. Even though Igor Burtsev released this, it was not Dr. Burtsev's fault."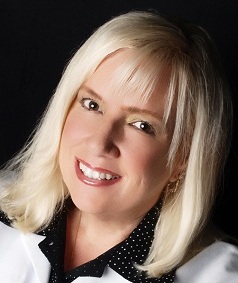 Ketchum [left] went on to explain:


Hominins are members of the taxonomic grouping Hominini, which includes all members of the genus Homo. Genetic testing has already ruled out Homo neanderthalis and the Denisova hominin as contributors to Sasquatch mtDNA or nuDNA. "The male progenitor that contributed the unknown sequence to this hybrid is unique as its DNA is more distantly removed from humans than other recently discovered hominins like the Denisovan individual."

"Sasquatch nuclear DNA is incredibly novel and not at all what we had expected. While it has human nuclear DNA within its genome, there are also distinctly non-human, non-archaic hominin, and non-ape sequences. We describe it as a mosaic of human and novel non-human sequence. Further study is needed and is ongoing to better characterize and understand Sasquatch nuclear DNA."


The questions that rise over the release of this startling information are many, and often the answers largely haven't provided the inarguable proof that hominid researchers are looking for.

DNA Samples
For example, the samples which the test results were based on are being met with skepticism.

Dr. Ketchum's sample source is reportedly "Robin Lynne, a longtime Bigfoot habituator who lives in rural Michigan. She claims that there are up to 10 Bigfoots living around her property, and every day, she feeds them a variety of foods including Blueberry bagels, which they are particularly fond of." Source

DNA Diagnostics

Another aspect of the case that has come under fire is theDNA lab itself. Allegedly, the lab and Dr. Ketchum are regularly accused of tardiness by clients through the U.S. Better Business Bureau (BBB):

From BigfootLunchClub.com:


A Post by Michael Merchant, of the Team Tazer Bigfoot Fanpage, linked to the Better Business Bureau® rating for Dr. Melba Ketchum's business DNA Diagnostics, Inc. Unfortunately on a scale from A-F, Melba's company gets an F. Why? Failure to deliver DNA Results. In these cases it is horse, cat and dog DNA results.

Under the additional complaint information header on the BBB page was this paragraph.

DNA Diagnostics has developed a pattern of complaints and has failed to correct the underlying reasons for complaints. Consumers claim have paid for services that have not been delivered or have not been delivered within a reasonable time. Further, they have not received a refund when services were not provided.


Of course, these attacks may or may not be the messenger-killing and mud-slinging that can accompany many new scientific discoveries. Time, peer review, and result-replication will tell.

Indeed, there happen to be two studies running concurrently in the quest for proof of the elusive Bigfoot.

Recently LiveScience reported: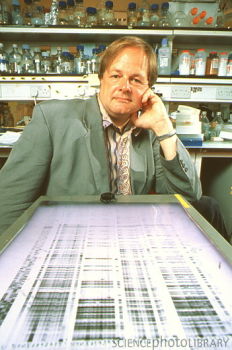 A new university-backed project aims to investigate cryptic species such as the yeti whose existence is unproven, through genetic testing.

Researchers from Oxford University and the Lausanne Museum of Zoology are asking anyone with a collection of cryptozoological material to submit descriptions of it. The researchers will then ask for hair and other samples for genetic identification.

"I'm challenging and inviting the cryptozoologists to come up with the evidence instead of complaining that science is rejecting what they have to say," said geneticist Bryan Sykes [right] of the University of Oxford.

While Sykes doesn't expect to find solid evidence of a yeti or Bigfoot monster, he says he is keeping an open mind and hopes to identify perhaps 20 of the suspect samples. Along the way, he'd be happy if he found some unknown species.

"It would be wonderful if one or more turned out to be species we don't know about, maybe primates, maybe even collateral hominids," Sykes told LiveScience. Such hominids would include Neanderthals or Denosivans, a mysterious hominin species that lived in Siberia 40,000 years ago.

"That would be the optimal outcome," Sykes said.

The project is called the Oxford-Lausanne Collateral Hominid Project. It is being led by Sykes and Michel Sartori of the zoology museum.

[...]

"As an academic I have certain reservations about entering this field, but I think using genetic analysis is entirely objective; it can't be falsified," Sykes said. "So I don't have to put myself into the position of either believing or disbelieving these creatures."

One theory about the yeti is that it belongs to small relic populations of other hominids, such as Neanderthals or Denisovans. While Sykes said this idea is unlikely to be proven true, "if you don't look, you won't find it."


The project website gives a quick overview of the samples and the proposed timeline. According to the Oxford-Lausanne Collateral Hominid Project, the DNA samples have been acquired, testing has taken place, and results should be forthcoming very shortly.


Timetable
The project is divided into three phases.

SAMPLE SUBMISSION PHASE May – September 2012
DNA ANALYSIS PHASE September – November 2012
PUBLICATION PHASE November – December 2012


Hopefully Syke's more 'mainstream' project will receive the same critical examination as Ketchum's did, and it will be very interesting to hear what the results might be.

As always, RedIceCreations will keep you posted on the new discoveries coming out of the cryptozoology field.

By Elizabeth Leafloor, RedIceCreations.com





---
Does Bigfoot have human DNA? - News interview with Dr. Melba Ketchum (Video)