Bilderberg Group Investigative Journalist Jim Tucker Dies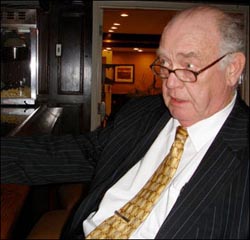 American journalist and author Jim Tucker, renowned for his coverage of the secretive Bilderberg Group, has died at 78.

Tucker died after 'complications due to a fall', April 26, 2013.

During his long career he made the Bilderberg Group his focus, wrote "Jim Tucker's Bilderberg Diary: Reporter's 25year Battle to Shine the Light on the World Shadow Government", and also founded the newspaper American Free Press, hosting articles by Paul Craig Roberts, Ron Paul, and others.

Jim worked tirelessly to pull back the veil of secrecy shrouding the Bilderberg Group, the Council on Foreign Relations, and the Trilateral Commission, pushing past the vague and misleading press releases to get to the truth about the manipuations within. He once commented to British reporter Jon Ronson, "They exist, and they're not playing pinochle in there."

Jim's last interview was recorded three days before he died.


"Dave Gahary, a former submariner in the U.S. Navy, is the host of AFP's 'Underground Interview' series.
James P. Tucker, Jr., famed Bilderberg Hound, zeroes in on the international financiers and politicians, who have selected the locale Tucker predicted last week.
Jim explains how he located the "criminals," as he refers to them, and how the involvement of Americans in the dealings of the shadowy group is a clear violation of current United States law, in this entertaining interview."
Jim appeared in " Endgame: Blueprint for Global Enslavement, released in 2007. The film partially covers the 2006 Bilderberg conference at the Brookstreet Hotel in Ottawa, Canada."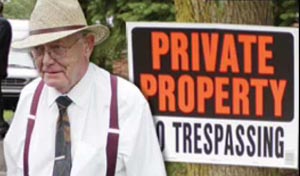 Rest in Peace Jim Tucker.

By Red Ice Creations





---