"Blade Runner" Paralympian Pistorius charged with murdering girlfriend

South African "Blade Runner" Oscar Pistorius, a double amputee who became one of the biggest names in world athletics, was charged on Thursday with shooting dead his girlfriend at his upscale home in Pretoria.

Police said they opened a murder case after a 30-year-old woman was found dead at the Paralympic and Olympic star's house in the Silverlakes gated complex on the capital's outskirts.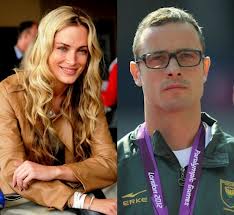 Pistorius, 26, and his girlfriend, model Reeva Steenkamp, had been the only people in the house at the time of the shooting, police brigadier Denise Beukes, told reporters, adding witnesses had been interviewed about the early morning incident.

"We are talking about neighbors and people that heard things earlier in the evening and when the shooting took place," Beukes said outside the heavily guarded residential complex. Earlier, police said a 9mm pistol had been found at the scene.

Beukes said police were aware of previous incidents at the Pistorius house. "I can confirm that there has previously been incidents at the home of Mr Oscar Pistorious, of allegations of domestic nature," she said.

Pistorius, who uses carbon fiber prosthetic blades to run, is due to appear in a Pretoria court on Friday.

"He is doing well but very emotional," his lawyer Kenny Oldwage told SABC TV, but gave no further comment.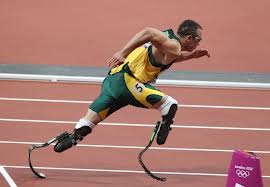 A sports icon for triumphing over disabilities to compete with able-bodied athletes at the Olympics, his sponsorship deals, including one with sports apparel group Nike, are thought to be worth $2 million a year.

South Africa's M-Net cable TV channel said it was pulling adverts featuring Pistorius off air immediately.

"WE ARE ALL DEVASTATED"

Steenkamp's colleagues in the modeling world were distraught. "We are all devastated. Her family is in shock," her agent, Sarita Tomlinson, tearfully told Reuters. "They did have a good relationship. Nobody actually knows what happened."

Pistorius, who was born without a fibula in both legs, was the first double amputee to run in the Olympics and reached the 400-metre semi-finals in London 2012.

[...]

Read the full article at: reuters.com




---