Can Corporations Impose Their Religious Beliefs On Their Workers?
Red Ice Creations: In many western nations, a corporation is recognized as a 'person' under the law. However, according to Wikipedia: "Generally, corporations are not able to claim constitutional protections which would not otherwise be available to persons acting as a group. For example, the [US] Supreme Court has not recognized a Fifth Amendment right against self-incrimination for a corporation, since the right can be exercised only on an individual basis.
The question has been arising over whether a corporation can hold religious beliefs?
And can those beliefs be imposed on their workers?

Business Insider examines the issue ...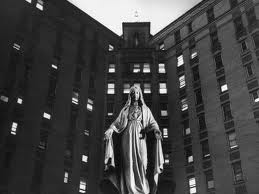 ---


The Supreme Court Will Soon Decide Whether CEOs Can Impose Their Religious Beliefs On Their Workers


Bu Dahlia Lithwick | BusinessInsider

Remember the big dustup last summer over the contraception mandate in President Obama's health reform initiative? It required companies with more than 50 employees to provide insurance, including for contraception, as part of their employees' health care plans. The constitutional question was whether employers with religious objections to providing coverage for birth control could be forced to do so under the new law.

The Obama administration tweaked the rules a few times to try to accommodate religious employers, first exempting some religious institutions—churches and ministries were always exempt—and then allowing companies that self-insure to use a separate insurance plan to pay and provide for the contraception. Still, religious employers objected, and lawsuits were filed, all 60 of them.

A year later, the courts have begun to weigh in, and the answer has slowly begun to emerge: maybe yes, maybe no. It all depends on whether corporations—which already enjoy significant free-speech rights—can also invoke religious freedom rights enshrined in the First Amendment.

Last Friday, the 3rd U.S. Circuit Court of Appeals upheld the contraception mandate, rejecting a challenge from a Pennsylvania-based cabinetmaker who claimed that as a Mennonite he should not be compelled to provide contraceptive coverage to his 950 employees because the mandate violates the company's rights under the free exercise clause of the First Amendment and the Religious Freedom Restoration Act. The owner considers some of the contraception methods at issue—specifically, the morning-after and week-after pills—abortifacients.

The appeals court looked carefully to the precedent created by Citizens United—the 2010 case affording corporations free-speech rights when it came to election-related speech—to determine whether corporations also enjoy constitutionally protected religious freedom. Writing for the two judges in the majority, Judge Robert Cowen found that although there was "a long history of protecting corporations' rights to free speech," there was no similar history of protection for the free exercise of religion. "We simply cannot understand how a for-profit, secular corporation—apart from its owners—can exercise religion," he concluded. "A holding to the contrary … would eviscerate the fundamental principle that a corporation is a legally distinct entity from its owners."

Cowan also flagged the absolute novelty of the claims, noting that there was almost no case law suggesting that corporations can hold religious beliefs. "We are not aware of any case preceding the commencement of litigation about the Mandate, in which a for-profit, secular corporation was itself found to have free exercise rights." Finally he took pains to distinguish the corporation, Conestoga, from its legal owners. "Since Conestoga is distinct from the Hahns, the Mandate does not actually require the Hahns to do anything. … It is Conestoga that must provide the funds to comply with the Mandate—not the Hahns."

Judge Kent Jordan, dissenting at length in the case, said that for-profit, secular corporations can surely avail themselves of the protections of the religion clauses. "To recognize that religious convictions are a matter of individual experience cannot and does not refute the collective character of much religious belief and observance ... Religious opinions and faith are in this respect akin to political opinions and passions, which are held and exercised both individually and collectively."

The 3rd Circuit decision creates a significant split between the appeals courts, because a few short weeks earlier, the Colorado-based 10th U.S. Circuit Court of Appeals ruled in favor of Hobby Lobby Stores Inc., finding by a 5–3 margin that corporations can be persons entitled to assert religious rights. Hobby Lobby is a chain of crafts supply stores located in 41 states. The 10th Circuit upheld an injunction blocking the contraception requirement because it offended the company owners' religious beliefs. The majority in the 3rd Circuit wrote that it "respectfully disagrees" with the 10th Circuit. A split of this nature makes Supreme Court review almost inevitable.

The Supreme Court has long held the free exercise clause of the First Amendment to prohibit governmental regulation of religious beliefs, but a long line of cases holds that not every regulation that inflects upon your religious beliefs is unconstitutional. The Religious Freedom Restoration Act bars the federal government from imposing a "substantial burden" on anyone's "exercise of religion" unless it is "the least restrictive means of furthering [a] compelling governmental interest."

[...]

Read the full article at: businessinsider.com




---



Why do corporations have the same rights as you?


By Josh Clark | HowStuffWorks

There's a term that describes a situation when a court makes something out of nothing: It's called legal fiction. This jargon refers to the law's ability to decree that something that's not necessarily true is true. It's somewhat like a person in a discussion agreeing to accept an opinion as fact for the sake of argument in order to move the discussion along. Legal fiction helps to move proceedings along.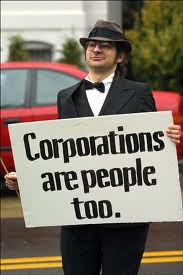 A sterling example of legal fiction is what's called corporate personhood. Think about it: A corporation isn't a person. It's a business, a pool of investors' money used to conduct transactions and hopefully make a profit. But in order to determine the legality of business proceedings, the legal fiction of treating a corporation as an artificial person was created.

This concept isn't new. In ancient Roman law, a corporation was considered a juristic person: a single, nonhuman entity that legally represented a group of many people [source: Sherman]. The idea makes sense; after all, a corporation is made up of people's financial contributions.

But a corporation is more superhuman than human. It can function beyond the natural limits of age that govern humans, and as such can produce dividends for its investors, whose stock certificates can be willed and passed down as part of their estates. A corporation doesn't die with its originator -- it can live indefinitely (so long as it's profitable). Nor does a corporation need the same things that an actual person does. Corporations don't require food or water, and they can't feel pain [source: Hartmann].

The laws that govern people take our human weaknesses into account. For example, our prison system is designed to incarcerate the human body. You can't imprison a corporation, though. So granting human treatment to nonhuman corporations is tricky: It's like breathing life into a superhuman that can't feel pain and, after setting him free, hoping for the best.

It would make sense that in dealing with corporations, the United States would tread lightly and limit the power that these artificial persons have. This hasn't necessarily been the case, however. In fact, in the United States, corporations have the same protections under the Constitution that humans do.

[...]

Read the full article at: howstuffworks.com




---
Tune into Red Ice Radio:
Mary Croft - Natural Man vs. Artificial Person, Law, Money & Banking
Mary Croft - Birth, Man, Corporations & Law of the Sea
Adrian Salbuchi - Hour 1 - Argentine Corruption & World Government in South America
Scott Bartle - Hour 1 - Frequently Unanswered Questions of the "Australian Government"
Alex Newman - Hour 2 - The Socialist/Corporatist Hybrid System
Bill Still - Hour 1 - The Money Masters & The Secret of Oz
Dean Clifford - Hour 1 - Arrest, Victory & Natural Law
John Perkins - An Economic Hitman on Predatory Capitalism & Corporate Monopoly
John Harris - The Corporate World of the Mind
Stephan Kinsella - Hour 1 - Against Intellectual Property
Walter Block - Hour 1 - Libertarian Philosophy & Anarcho-capitalism