Canada Seeks to Claim North Pole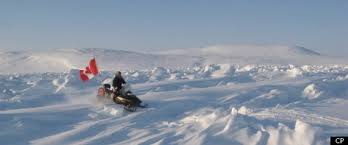 Canadian Prime Minister Stephen Harper has instructed government bureaucrats to include the North Pole in the country's Arctic claim to be submitted to the United Nations.

Canada has considered the inclusion of the geographic North Pole in order to extend its northern sea boundary for seabed riches in the Arctic, the daily Globe and Mail reported on Wednesday.

"Canada is in the process of securing its sovereignty over the north," Harper's office said, while referring to additional surveying and analysis to strengthen its claim over the North Pole.


Ottawa's declaration of the North Pole came after it was excluded from a proposed UN submission.

According to the Wall Street Journal, Russia and Denmark have also expressed interest in claiming the North Pole, though submissions must be handed in to the UN by December 6.

Experts say a decision on the Arctic seafloor is probably 20 years away, with scientific evaluation on Canada's claim taking roughly five years.

Canada, Denmark, Norway, Russia and the United States all claim overlapping parts of the northern region, which is thought to be laden with hydrocarbons.

The Arctic seabed is believed to hold about 90 billion barrels of oil and 30 percent of the world's undiscovered gas resources, according to the US Geological Survey.

[...]

Read the full article at: presstv.ir