China's Mount Hua pilgrimage incredibly dangerous
The five peaks of Mount Hua have been vertical sanctuaries for monks, hermits, and spiritual seekers, especially Taoists, for centuries, but to get to them pilgrims must cross treacherous trails, such as those made from links of chain and wooden planks joined by iron staples. And now with winter approaching, it's the most dangerous time of year to attempt what could be the most dangerous hike in the world. All five peaks are joined by steep, narrow trails, stairs, and ladders, and dotted with temples and lookout points. Though some peaks involve riskier ascents than others, all hikes require slow and steady climbing along the trails, or you'll risk a speedy decent. Numerous visitors have embarked on the hike and never returned, although the Chinese government isn't saying how many. Check out this skyscraping trek below.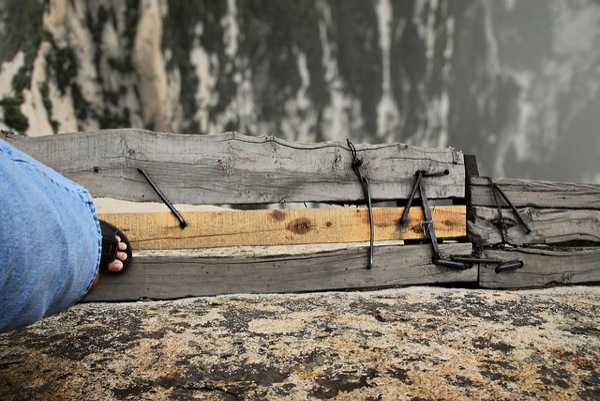 If you miss a step here, it's a mile to the ground.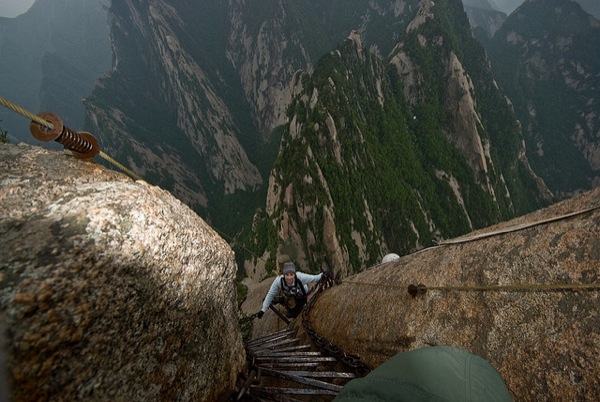 With a surge in Western tourism, and following numerous deaths, some of the more dangerous routes have been retooled or closed off altogether. The harrowing ladder above was apparently safe enough.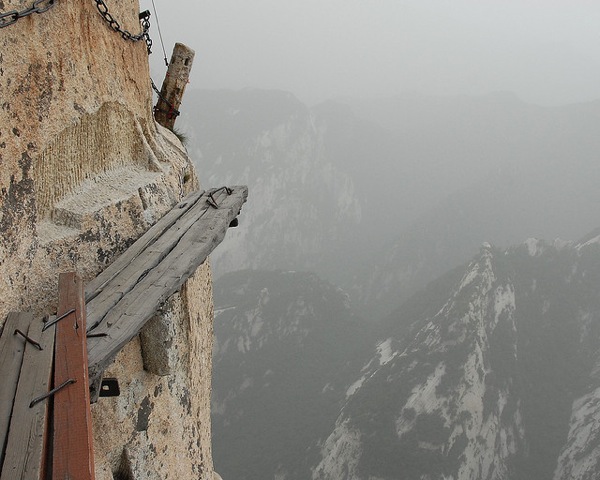 It's a centuries-long tradition, still followed by many Chinese today, to climb Mount Hua at night. Many report it's actually easier to tackle in the dark since you can't look down and get scared.



[...]

Read the full article, and see more amazing photos at: grindtv.com





---