Connecticut school shooting reportedly leaves 27 dead, including kids
Gunman said to be 20-year-old with ties to Newtown school.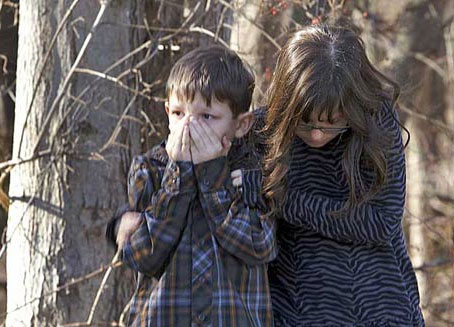 A shooting at a Connecticut elementary school has left 27 people dead, including 18 children, according to an official with knowledge of the attack, in what could be one of the deadliest mass shootings in U.S. history.

The official spoke on condition of anonymity because the investigation is still underway.

A law enforcement official in Washington said the attacker was a 20-year-old man with ties to the school and that one of the guns was a .223-calibre rifle. A local police source said the gunman is dead, but provided no further details.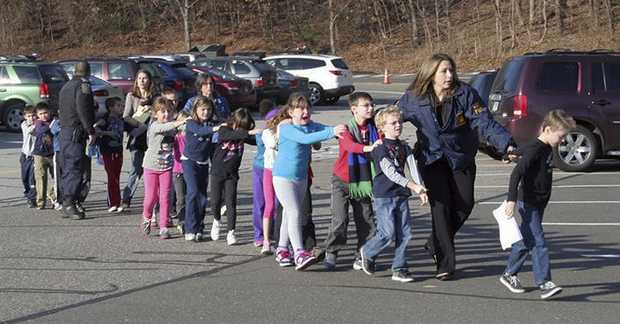 The person behind the shooting apparently had two guns, someone with knowledge of the shooting told The Associated Press. Unconfirmed media reports say the suspect fired about 100 bullets.

The killings happened at Sandy Hook Elementary School in Newtown, about 95 kilometres northeast of New York City.

State police say Newtown police called them around 9:40 a.m. ET. A SWAT team was among the throngs of police to respond.

There are unconfirmed media reports that the principal and school psychologist are among the dead.

Photos from the scene showed young students — some crying and looking visibly frightened — being escorted by adults through a parking lot in a line, hands on each other's shoulders.

The Hartford Courant newspaper said those shot included children from kindergarten through Grade 4.

[...]

Read the full article at: cbc.ca