Controversial mascots for 2014 Olympics
A snowboarding leopard, a figure-skating bunny and a polar bear wearing a scarf will be the three mascots for the 2014 Winter Olympics in Russia. Though those are some of the safest choices imaginable, the decision has led to charges of plagiarism, corruptibility and vote-rigging.

The winners were announced on a live television show broadcast throughout the country. Viewers cast over 1 million votes for the nine candidates and officials selected the top-three to serve as Sochi's official mascots. The snow leopard came out on top with 28 percent of the vote.

The announcement was not without some controversy. Ded Morez, the Russian equivalent of Santa Claus, had led in early polling but was pulled from the ballot at the last second when Russian organizers feared that their country's folk hero would become official property of the IOC. That decision left room for the following three winners, which are said to "encapsulate much of Russia's self-image."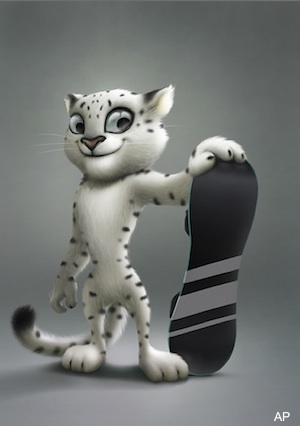 The snow leopard was the favorite of Vladimir Putin's. The Russian prime minister favored the cat because he is "big, strong, fast and beautiful." Not coincidentally, the mascot's popularity rose once Putin threw support its way. Its self-confidence swagger is "not unlike Putin's own projection of machismo" and the fact that the leopard enjoys the prime minister's favored martial arts makes some think the character was based on Putin himself.

Prominent Russian political analyst Dmitry Oreshkin told a Moscow radio station that he believes there may have been some voting irregularities in the telephone voting system that led to the leopard's victory. The insinuation is that Putin wanted the leopard so the leopard somehow made it to the top of the voting. That's silly. A rigged vote in Russia? Preposterous!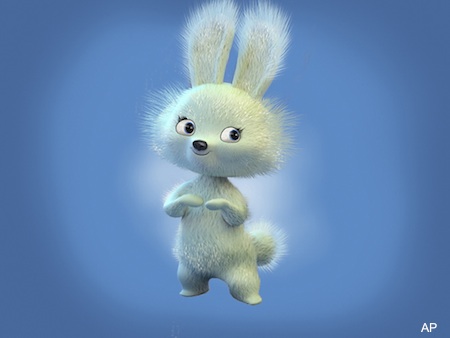 The bunny will be wear ice skates in a nod to Russia's once-great figure skating program. No word on whether the bunny was in cahoots with the French judge to help with the victory.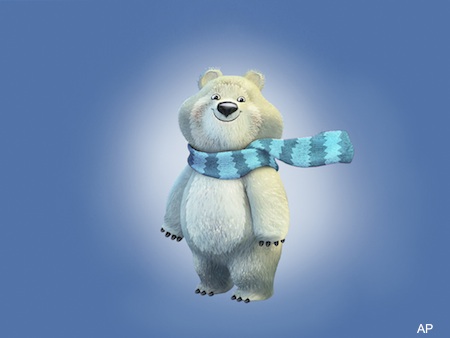 The Associated Press says the final mascot looks "dorky."

[...]

Olympic officials are in a no-win situation when it comes to choosing mascots. If they go for something different, they're ripped for making nonsensical choices that have nothing to do with sports or the host city. If they play it safe, the officials get lambasted for not having any vision.
Mascots exist for merchandising and it's easy to image a child snuggling up with a Sochi polar bear or playing a video game with the snowboarding lion. Sochi's choices aren't groundbreaking but they're not awful and they'll serve the purpose for which they were created. And, best of all, they won't terrify children like these guys: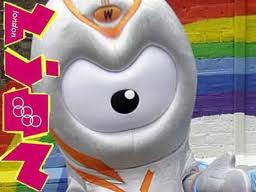 Read the full article at: sports.yahoo.com